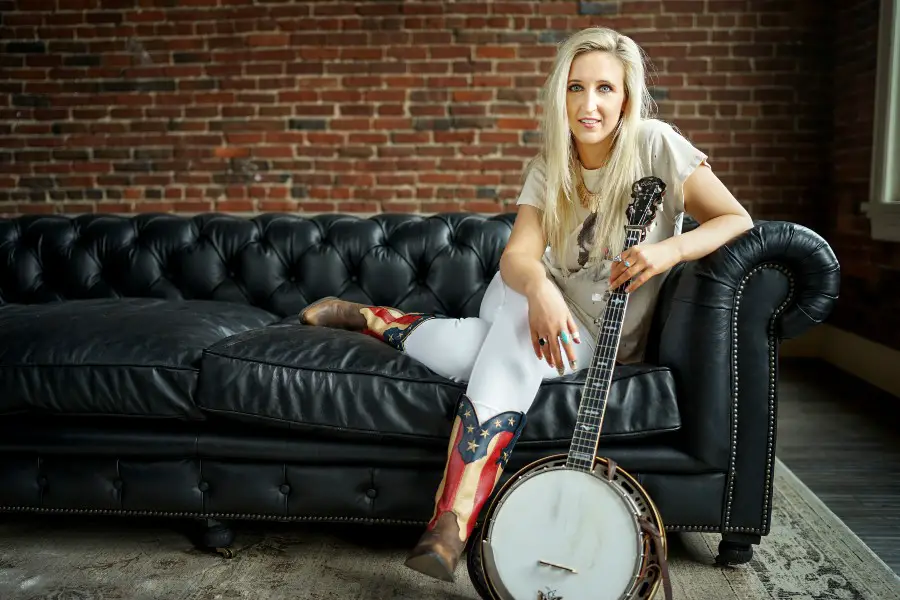 Lockwood Barr is giving Everything Nash readers an exclusive first look at the acoustic video for "Helluva Habit." The song, which Lockwood wrote with Jamey Perrenot and  Andi Renfree, was inspired by something the rising star said, before realizing she had just found the title for a future song.
"The phrase was actually something that accidentally rolled off my tongue during a previous session with those two," Lockwood told Everything Nash. "All three of us stopped, joking that 'Helluva Habit' should be its own song, so Andi wrote it down for a future write.
"At its core, 'Helluva Habit' is about the mania of being in love," she continued. "In some ways, I consider love to be its own form of addiction; even the most logical person can act crazy when they fall for someone. It was sinfully fun to write (there might have been some bourbon involved), and we experimented a lot with the melody and chord modulations. We were determined to make the vibe of the music match the eerie vibe of the lyrics."
Lockwood grew up in a musical family, and attended college at Nashville's Vanderbilt University, where she managed to pursue both an academic career and music at the same time.
"Going to college in Music City definitely had its perks," reflected the singer. "Before I turned 21, my sister gave me her old ID so that I could sneak in to get booked at the major bars and venues. I would play shows out a few times a week, and always be back on campus in time to finish that paper … I had my cake and ate it too. Starting to get on the scene as a student was a great way to gently dip my toes into the scene. I could be bold about taking risks, knowing that if I had a bad night, I could return to the safety and familiarity of my dorm room."
While the families of most young artists encourage a safe fall-back plan, Lockwood's parents have been incredibly supportive of her atypical career choice.
"I'm lucky to come from such a musical family, not just because I learned so much from them, but also because they have always been so supportive of my career choice," Lockwood noted. "It never once occurred to my parents to tell me to get a 'real job.' They knew music was and IS a real job. So yes, they wanted me to finish college before diving down the music industry rabbit hole, but they also fully understood the inevitable."
Like most other artists, Lockwood had hoped to be on the road in 2020, but was forced to change those plans because of COVID-19.
"I'm not going to lie, the first few months were rough," Lockwood acknowledged. "And I still have my bad days. But at this point, I'm actually really grateful for where I'm at. COVID has forced me to rethink my approach, and it continues to push me out of my comfort zone. I've been writing up a storm, and redesigning safe ways to get out and tour."
Lockwood is working on new music, with plans to have another single out early next year. She will be a guest on Today in Nashville on Monday, October 26. Keep track of updates at LockwoodBarr.com.