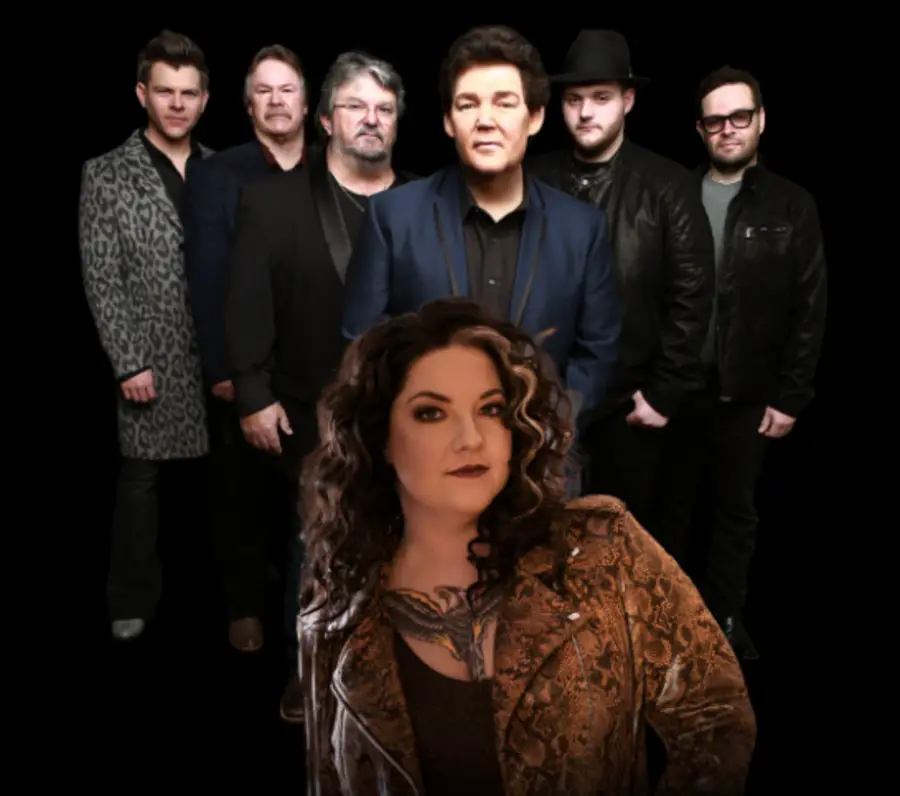 Shenandoah just dropped a new track, "If Only," from their upcoming Every Road album. The contemplative song, written by Lori McKenna, Phil Barton and Jaron Boyer, features Ashley McBryde on the track.
"She put the 'gen' in genuine," lead singer Marty Raybon boasted to Rolling Stone Country. "Watching her sing in the studio was listening to a true purist."
"Remember what it was like the first time you heard a Theremin or a sitar or a ganjo," added Shenandoah's Mike McGuire. "You'd never heard anything like it before. That's what hearing Ashley McBride for the first time is like."
For Ashley, it was an easy decision to join her voice with the legendary band.
"'Would you like to sing with Shenandoah on their new record?' It didn't even take a whole second for me to say yes," Ashley recounted. "I'm a true fan of the band and Mr. Raybon's bluegrass stuff, too. I jumped at the chance to sing with him."
"I love this song," she added. "The message is so relevant and needed right now."
Luke Bryan, Blake Shelton, Dierks Bentley, Carly Pearce, Brad Paisley, Lady A, the Zac Brown Band and Cody Johnson also join Shenandoah on Every Road as well.
"It's a collaboration record," Marty told Kelly Clarkson,during a recent appearance on The Kelly Clarkson Show. "Dierks Bentley's on it, Cody Johnson from Texas, a buddy of ours that we met down there, Brad Paisley's on it. We got Ashley McBryde, she's part of it. Carly Pearce — it's just a record that really, it was something that we wanted to do, as far as trying to do a record, and to invite people to be a part of it. But we didn't want to do a record that was a Greatest Hits.
"In other words, everybody come over and do 'Two Dozen Roses' with us," he continued. "Everybody come over and do 'Church on Cumberland Road.' We wanted to have new material, because this actually is the first record we've done in 20 years, that we've had a whole album that's all new material, and the first time I believe it's ever been done with guest artists."
Every Road will be released on November 13. It is currently available for pre-order at Shenandoah's website.