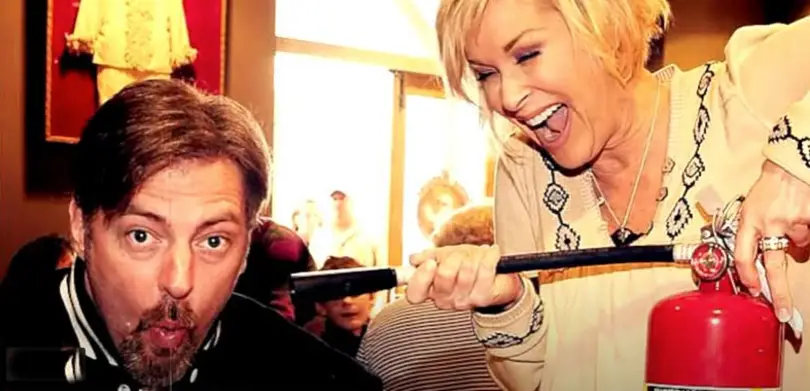 Lorrie Morgan is turning her love of hot chicken into a song. The Grand Ole Opry member, whose passion for chicken earned her the title of Ambassador of Nashville Hot Chicken by the Nashville Hot Chicken Facebook Group, just released "The Nashville Hot Chicken Song." Morgan enlisted several of her famous friends for the tribute to Music City's trademark dish, including Vince Gill, Tracy Lawrence, Pam Tillis, Adam Warner, Jesse Keith Whitley, Rhonda Vincent, Jeannie Seely, Larry Gatlin and Darryl Worley,
"With everyone's busy schedules, it took nearly a year and multiple studios to get everything recorded, but it was so fun and worthwhile," Morgan says. "I'm really grateful to my friends for sharing their time and talent."
Morgan co-wrote "The Nashville Hot Chicken Song" with her brother Marty Morgan and Corey Lee Barker. The humorous tune will soon be released to radio.
"Anyone who knows me at all is aware that I am a fanatic over spicy hot foods, especially spicy hot fried chicken," Morgan says. "I have been eating this kind of chicken since I was at least five years old. I'm sure it wasn't as spicy as I eat it now, but it was still spicy."
Morgan and her brother grew up with a love of hot chicken, thanks to her father, who exposed them to Nashville's spicy dish at an early age.
"It was just a fun idea to turn Lorrie's food passion into a song," Marty says. "Hot chicken is so Nashville, and we wrote a song to celebrate its history and legacy and to tip our hat to the many people and restaurants keeping the tradition alive."
Morgan has owned hot chicken restaurants in the past, including Lorrie Morgan's Spicy Hot Chicken Coop in Panama City Beach, Florida. She currently licenses her own hot chicken recipe to two restaurants in East Tennessee.
Morgan has several concerts planned over the next few months, including a performance at the Grand Ole Opry in May. Find tour dates by visiting her website.