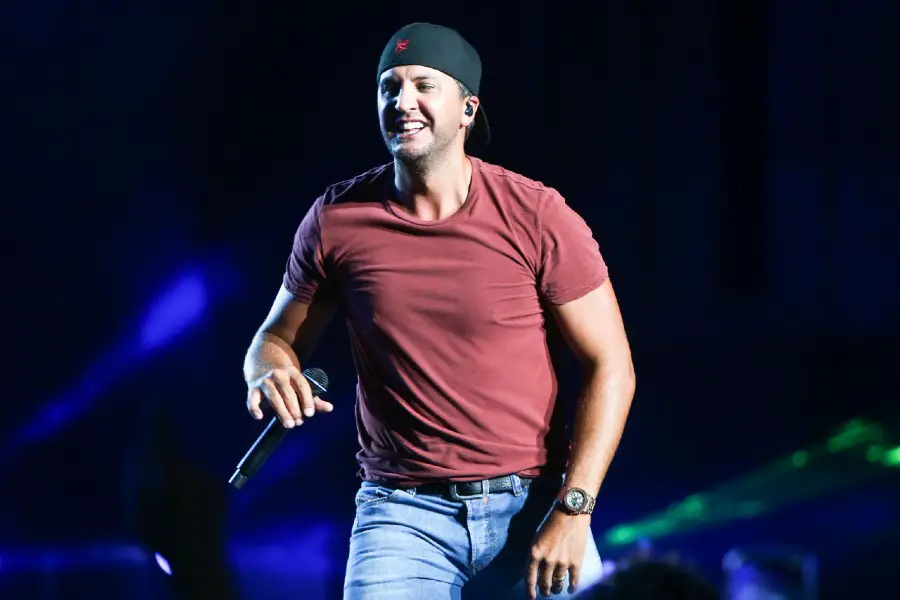 Luke Bryan is once again embarking on his Farm Tour. The country music superstar will kick it off on September 9 in Marshall, Wisconsin, stopping in Iowa, Illinois, Indiana and Ohio, before wrapping up in Michigan on September 18.
"I think I am more excited about this year's FARM TOUR than any other year," Bryan says. "Growing up in a farming family in rural Georgia I know how hard farming can be even on a good year, and how hard those families work —  from sun-up to sundown. After the challenges we have all faced in the last year with so many people losing their jobs, struggling to put food on their tables, food supply chains jeopardized, grocery stores struggling to keep food on the shelves in some areas, it is so apparent to me, and I hope everyone, why our farmers are truly the backbone of our country.
"They never stopped providing for all of us," he added. Ever." It's time to thank our farmers, once again. It's going to mean even more to me this year."
Bryan had to cancel his 2020 Farm Tour last year, because of the pandemic. Now in its 12th year, the Farm Tour is one of the events Bryan is most passionate about, thanks in part to his own rural upbringing.
As part of the Farm Tour, Bryan gives college scholarships to students from farming families in the towns he stops in on his tour, who want to attend a local college or university. To date, the country music superstar has given away more than 60 scholarships.
"American farming is just a hard life and we wanted to leave something behind in each community and this felt like the best way to do that," Bryan previously told Midwest Living. "Hopefully everyone who came to the show left their cares behind for that one night too."
Bryan is also eager to hit the road on his Proud to Be Right Here Tour this year, but admits there is something special about his Farm Tour.
"Farm Tour is just a different kind of show all the way around," he reflected. "We are setting down a small city on these farms, and our team just has a different level of excitement. The energy level for me goes up as I hit the stage and I can see how we have transformed the pasture land into a full-fledged music festival."
Farm Tour tickets will be available beginning on June 11. See dates below, and find all of Bryan's upcoming shows by visiting his website.
Luke Bryan Farm Tour Dates
9/9 – Marshall, WI – Statz Bros. Farm
9/10 – Cedar Rapids, IA –  Brown Farms
9/11 – Chillicothe, IL – Three Sisters Park
9/16 – Kingman, IN – Martin Farms
9/17 – Baltimore, OH – Miller Family Farms
9/18 – Fowlerville, MI – Kubiak Family Farms