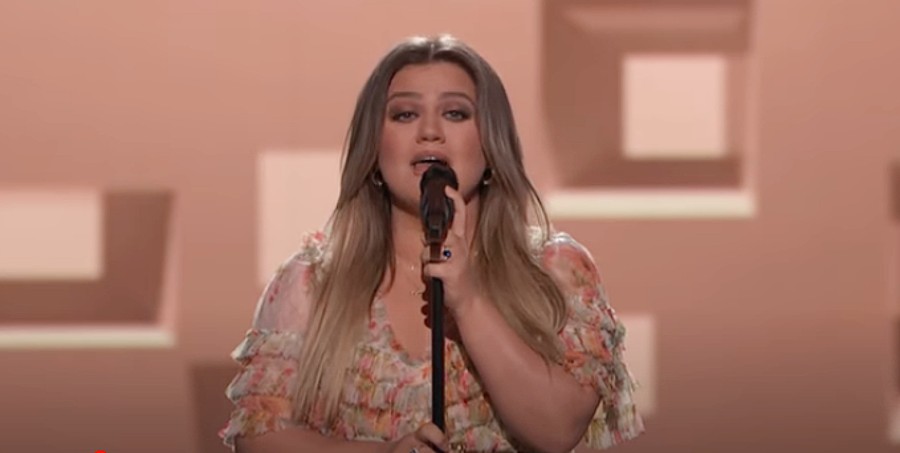 Kelly Clarkson brought Garth Brooks to tears with her performance of "The Dance," as part of the recent Kennedy Center Honors ceremony, where Brooks was among the recipients. In the video, Brooks can be seen with tear-filled eyes as he watched Clarkson's stunning rendition of his hit song.
Clarkson previously told Brooks that "The Dance" was especially meaningful to her while going through her divorce with Brandon Blackstock, after seven years of marriage.
"So I'm going through a divorce and there's been like a lot of books and people always give you stuff to help, especially when you have kids and stuff," Clarkson told Brooks on her The Kelly Clarkson Show (via People). "And there's so much shame and guilt."
"I couldn't quite nail down the feeling," she continued. "Like you don't want to crap on it, like, you don't want to say that [relationship] doesn't count or matter, but you don't know what to put in it because it didn't work out like you wanted. So, anyway, I kid you not, I was listening to my playlist and 'The Dance' came on. And I was like, 'No, that's the thing. That's it.'"
Brooks calls the Kennedy Center Honors among one of the highest achievements of his career.
"I have to say that an award is only as good as the names that are on it," Brooks said of the honor. "So when you walk in that door, and you see the list of names, and then you sit in this group, and you get to be a part of this … For the first time in my life, I don't mind being the weak link in the chain. I'm in the chain. That's it. This is a cool thing. I just feel very, very lucky to be among people that look at life this way."
"I think just getting to be among this level of character is good for me," he added. "I feel very lucky."