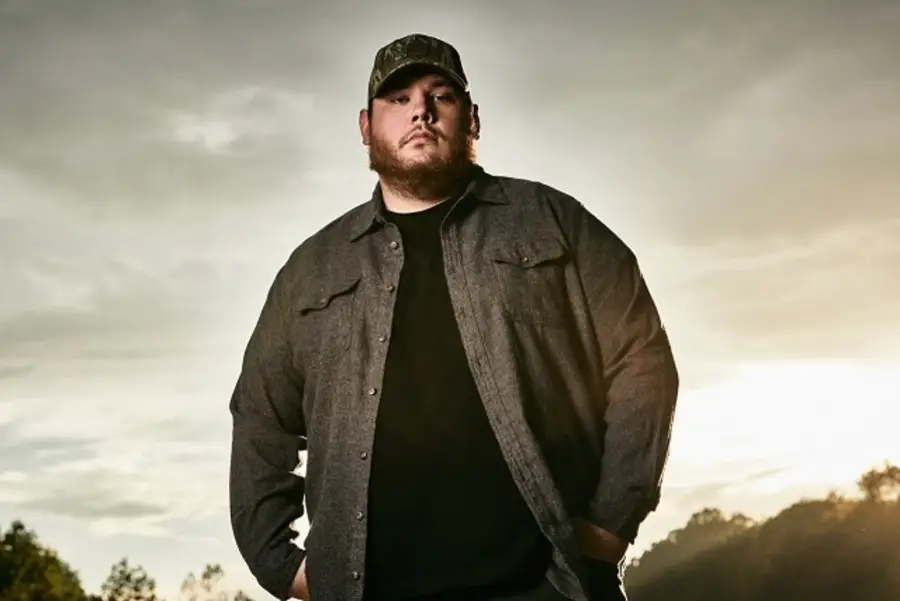 Luke Combs is as generous as he is talented, even if some of his generosity wasn't entirely altruistic. The 31-year-old reveals that he gave his parents enough money to live off of for the rest of their lives, although it wasn't just for their benefit.
"I helped both of my parents retire, which has been a really amazing experience," Combs says (via The Country Daily). "That decision was solely predicated off being able to spend more time with my parents as they get older. Watching that happen has been not only a joy for me, but a great way for them to have the financial freedom and the ability to come out and experience some of these awesome things that I get to do right by my side, which, I wouldn't trade it for anything."
Combs certainly has enough money to give away a little. He recently celebrated his 11th consecutive No. 1 hit, with "Forever After All." The song was inspired by his new home, the first he lived in with his now-wife, Nicole.
"That was the first song that I wrote here in my new house that we moved into, I guess over a year ago now," Combs told Boston's Country 102.5. "I wrote that with some guys that I'm really good friends with, Drew Parker and Rob Williford, I had that idea kind of going around in my phone and we just knocked it out that day, we knocked it out good."
"I was kind of in that mood of, we just moved into our house that's going to be our home for a long time together," he added. "I was just kind of in that moment, in that state when we were writing that song, and I'm glad that I feel like we did a great job on it."
Combs, who is expected to announce a new album shortly, has been writing for other artists as well, including recently with Zac Brown.
"Getting to write with Luke Combs for the first time was great," Brown said on Today's Country with Kelleigh Bannen. "He's got great sensibility for parts and then singing along, man, what a voice. He's got an incredible voice. So making a demo was very easy. It was really nice not to have to sing everything on the demo. And just little inflections on how he would do melody or how he would do things, it made a nice soup for all of our input together. Luke's a great writer and of course he's an amazing singer, and it was fun. I hope we do more together."
Combs is back on the road for the remainder of 2021. See all of his upcoming shows at LukeCombs.com.
Read 11 Things to Know About Luke Combs here.