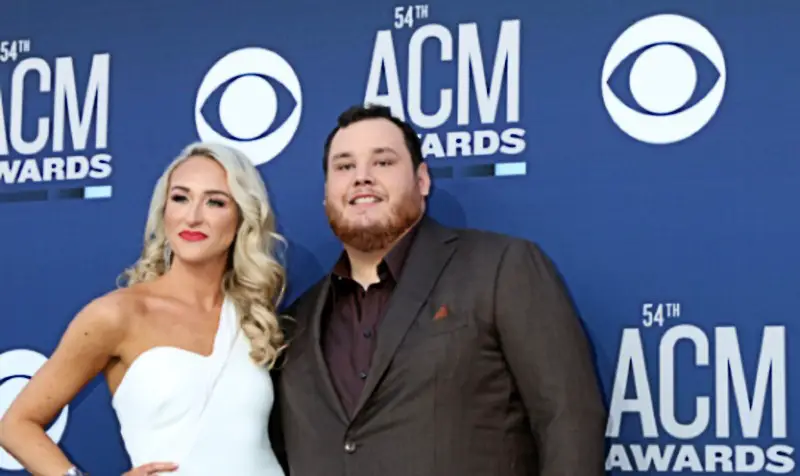 Luke Combs and Nicole Hocking are officially married! The couple tied the knot on Saturday, August 1, in Florida, with both of them showing off a couple photos of their stunning Florida beachside ceremony.
"Yesterday was the best day of my life," Luke posted. "I got to marry my best friend. I love you Nicole Hocking, here's to forever."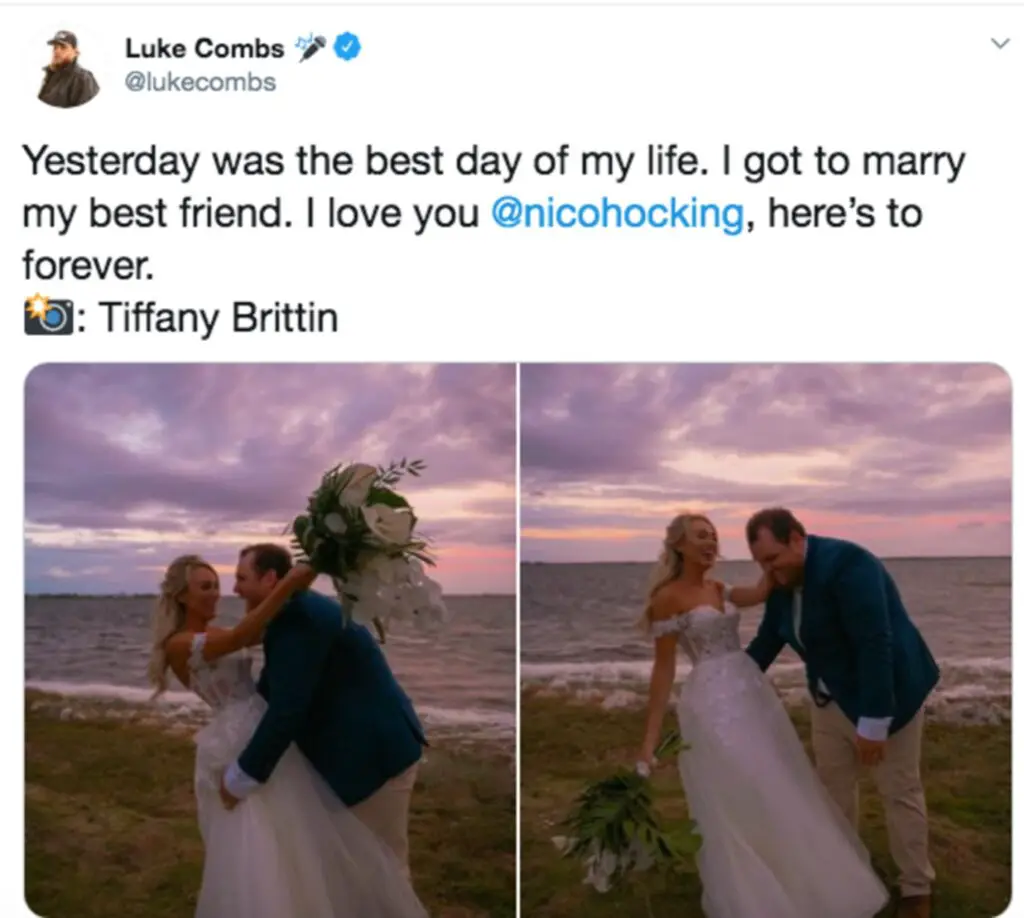 Nicole shared the same photos, revealing that the two decided to get married without the many of their friends and family, due to COVID-19.
"Yesterday was the most special day!!," Nicole wrote. "I'm so happy to spend the rest of my life with you! Although we wish would could have had every single one of our family & friends there, we can't wait to celebrate with everyone next year! So excited to share more of this day soon. much love!"
Luke and Nicole decided to get married instead of waiting until it was safe for large groups to gather again, although the weather almost wreaked havoc on even those plans.
"Luke and Nicole were married at their home in southern Florida with family on Aug. 1," a representative for Luke told People. "Despite the threat of a hurricane, the couple had a lovely intimate ceremony and will be celebrating with friends and family in the new year."
Earlier in the year, Luke and Nicole opened up about the challenges of trying to plan a wedding during a global pandemic.
"We obviously hope that that happens," Luke said in May, (via The Country Daily). "Obviously, things are day to day, and that decision ultimately is not really up to us. I guess it depends on regulations and the way all this stuff shakes out. So I don't know. We'll see. Obviously, we would both love to [have the wedding], and hope that that happens sooner rather than later. But also, we want to be safe for our grandparents and different folks like that. There's not much we can do about it but plan ahead.
"We definitely considered [a very small wedding], but my fiancée has put so much planning into this thing. I think we're pretty set on what we're gonna do and whenever that is, I guess we'll find out soon enough," he added.
Luke and Nicole started dating in 2016, after meeting at a songwriting festival in Florida. They got engaged in 2018.