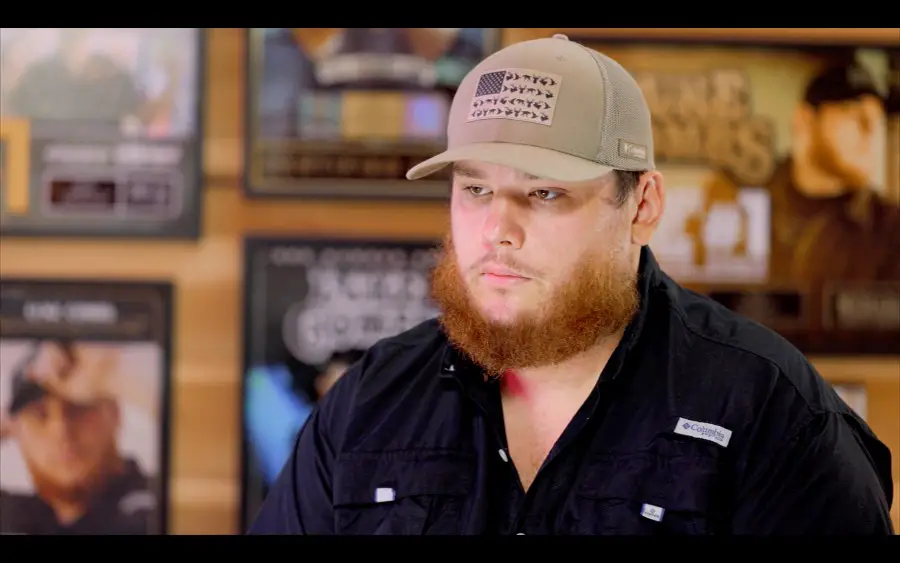 Luke Combs is opening up about his ongoing struggle with anxiety and OCD. The country music superstar reveals it is something that he has been dealing with for years, but is now willing to share his struggle, and what he is doing to stay mentally healthy.
"It's something I've always struggled with, always affected me, " Combs shared as part of his conversation on The Big Interview With Dan Rather. "First time I can remember was probably middle school, up to kind of the end of college. I still have my moments here and there, but it's something that I've learned about, and it's something I've been able to get a hold of. It's been great to have felt free from those things for a long time."
Combs reveals he has what he calls a "unique form of OCD, called Purely Obsessional OCD," which can wreak havoc on his mind if not kept in check.
"I know when you see people that have OCD, you think of them like messing with the blinds, or straightening the carpet," Combs shares. "Essentially, my versions of fixing the blinds or straightening the carpet are thoughts that I play over and over in my head. Like, for example, it kind of comes in waves. It will be something about my health. I'll be worried that I'm about to have a heart attack, or a stroke. It becomes this very obsessive thing that you literally can never have an answer to.
"That's the awful part of it, is that you really have to be comfortable; you have to teach yourself to become comfortable with the fact that you will never get an answer, and that it is a super uncertain thing," he continues. "That's what I particularly have struggled with. And so sometimes that's tough, but it's something that you learn about yourself, and arm yourself with the knowledge of exactly what's going on is the most important thing I've found."