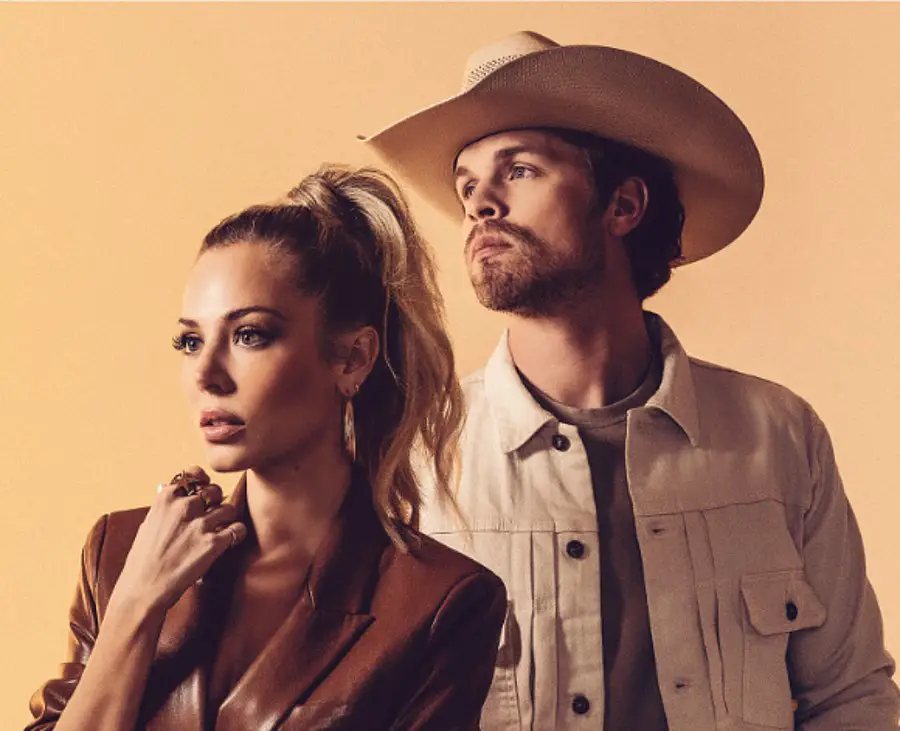 MacKenzie Porter earned the coveted spot as Dustin Lynch's duet partner on his single, "Thinking 'Bout You," but it wasn't just handed to her. Porter had to audition for the part, as did likely several other singers, earning the praise and admiration of country music fans — and Lynch — in the process.
"We all know Lauren Alaina was on it at the beginning, but their schedules didn't work out for it being a single, because she had a different single, and that just happens sometimes," Porter recalls to Everything Nash, adding that it was her manager who called and suggested Porter try out.
"[Lynch] was looking for a new female to be on that song, and would I like to like audition, basically, for it," she remembers. "I'm like, 'Sure, yeah. I'd love to.' So I went into the studio with my producer, Joey Moi, and we just cut a vocal. There was no context. Like, 'Should I do it exactly like she did it? Should I do my own thing? What should we do?' So we just went for it. I obviously stuck to the melodies of the verse, but then changed all the ad libs."
After Porter recorded her part, she was forced to patiently wait, crossing her fingers that Lynch liked what she did.
"We sent it to them and I never really heard back, so I was like, 'Okay, maybe that's come and gone," Porter says. "And then maybe three weeks later, Dustin followed me on Instagram and I was like, 'Wait, what does that mean? We've talked about it since, and he's like, 'I didn't know you would notice that I followed you.' I'm like, 'Yes. I don't get millions of followers like you do every single day.'  I noticed when he followed me. So I screenshot it to my team and was like, 'This means something. This means something really good.'"
Porter's instincts were correct, and a few days later, Lynch called her, although the call didn't go according to plan.
"Dustin called me, but my phone, if it doesn't know the number, it says 'spam risk' on it all the time, so I just ignored his call," Porter recounts with a laugh. "He left me a voicemail and I was like, 'Crap. I literally sent it to voicemail.'  I called him back and we talked on the phone, and he was just like, 'I'd love for you to do it.'"
The two singers met for the first time a few weeks later in the studio, when Lynch proved what a fan of he was of Porter.
"We all met up in the studio and Dustin showed up my first time meeting him, wearing my merch," Porter reveals. "I'm like, 'Where did you get that? Did you ask my manager?' And he's like, 'No, I bought it off your site'. He's such a good guy."
The Canadian is also an actress, which made shooting the video for "Thinking 'Bout You" very comfortable for her.
'I feel really good in front of a camera," Porter concedes. "It was funny because that morning I got there pretty early and Dustin wasn't doing his stuff until the afternoon. So I had been working for six hours already by the time he was on set ,and he's like, 'Dang, I wish I would have gone first because now I'm nervous to go after you.'  He was just joking, but it was those kinds of situations are my comfort zone. So  it was a great day."
Find all of Porter's music by visiting her website.