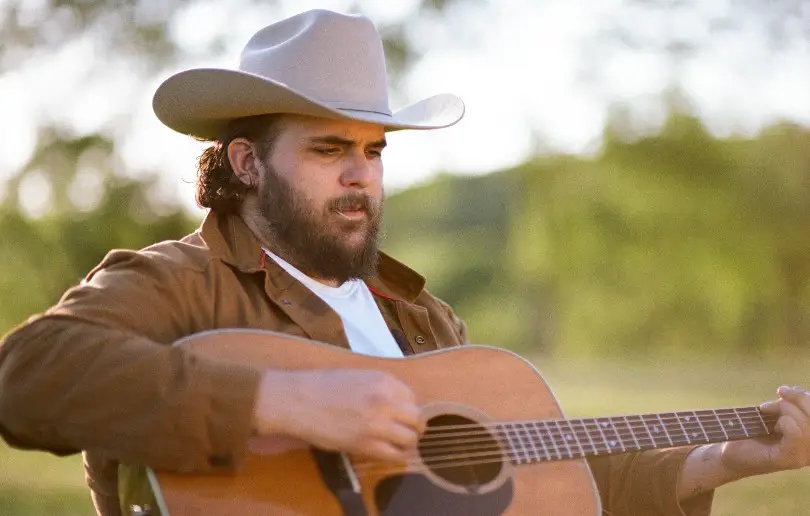 Matt Koziol is dropping his new song, "Work All Day," and is giving Everything Nash readers a first listen — and look — at the fun new track and video. The song was inspired by his own personal experiences, gathering those closest to him to help record the uptempo new tune.
"'Work All Day' became a labor of love from the day I started writing it with Samuel Lee Pritchett," Koziol tells Everything Nash. "We had the idea and immediately fell in love with the groove and knew that we had something special. It only felt right to make this recording session a party. Matthew Odmark and myself gathered drummer Jake Finch, bassist Christian Wood, Bre Kennedy and Colin Elmore on background vocals—basically all my dearest friends—into a room to make this song feel like a party."
Not only did Koziol want "Work All Day" to sound like a party, but he made sure the video conveyed that as well.
"Creating the video became a special moment, trying to portray the idea of a long day moving into a long night," Koziol shares.. "We really just wanted to convey a day in the life and let the song speak for itself."
Koziol recently signed with Red Creative Group for an exclusive label and artist development deal, after previously signing a publishing deal with Prescription Songs in 2019.
"I feel like the magic of Nashville is that you get to create with folks you consider family," Koziol says (via MusicRow). "That's what it has felt like recording and creating with Matt Odmark (Jars Of Clay). I'm excited to bring some of that creativity and work into the world with the help of John Cantu and Jeremy Stover over at Red Creative Group.
"They really understand the vision, and the passion that goes into creating honest music," he adds. "I feel very fortunate to be part of their team, and I'm really excited for what's next!"
Photo Credit: Courtesy of Elicity PR / Kevin Fagan