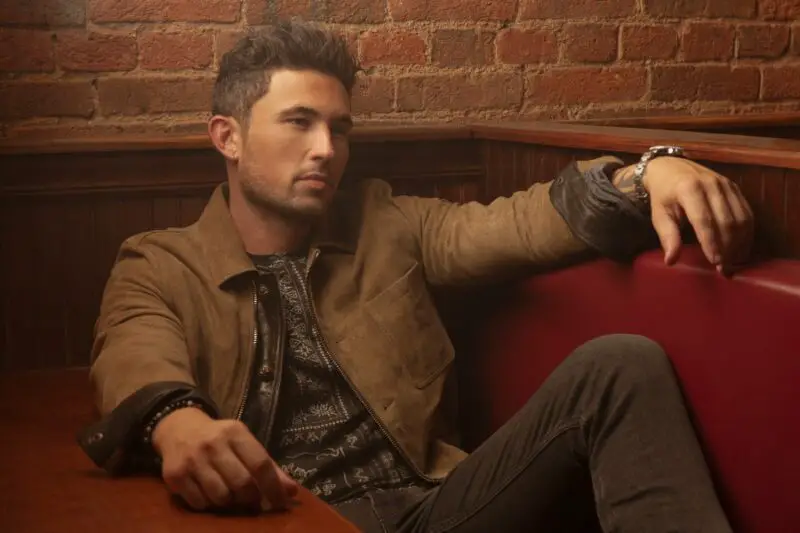 Michael Ray just released his Higher Education EP, with seven songs that felt deeply personal to him. The title track of the record was written by Tim Montana, who joins him on the track, along Derek George, Jeremy Bussey, Monty Criswell and Frank Rogers. As soon as Ray heard the song, he knew he wanted to record it, ultimately deciding to turn it into an all-star collaboration, which also includes Lee Brice, ZZ Top's Billy F. Gibbons, and Kid Rock.
"Even though it was under weird times,  we were still able to cut music and make music. but it was in different areas," Ray recalled on Fox & Friends. "Everybody was in their own personal studios, so we weren't making music the way we were used to making music. But when you hear a song that is written like 'Higher Education' was written like the guys wrote it, there was really nothing that anybody needed to change."
The Florida native not only liked the sound of "Higher Education," but the message as well, which was one that resonated deeply with him.
"It's about that underdog life that's about that hard work, that grind — those moments that really make [you]," Ray reflects, "I come from a family of middle-class first responders, linemen, and so I come from the middle-class family like Kid Rock, Lee Brice, Billy Gibbons and Tim Montana. So for us to make sense who we are and it wasn't much to change."
Ray might have immediately known he wanted to record "Higher Education" when he heard it, but it was Montana who helped make the collaboration come to life.
"I've been friends with those guys for a while now, but through Tim," Ray tells Everything Nash. "Tim's like, 'Dude, we can get Billy on it for sure.' I was like, 'Are you kidding me? It's ZZ Top. That's my dad's favorite band, one of my favorite bands of all time. It's one of the biggest, most iconic bands in music.' Billy agreed to do it immediately.  We sent it to Kid Rock, and Kid fell in love with it, and he agreed to do it, and did it at his place. We were headed to Arkansas on Lee Brice's bus going duck hunting, and me and Tim played that song for him, and we were like, 'You gotta be on it too.' He agreed to be on it and threw his vocals on it."
The official video for Higher Education will premiere on Friday, October 29 at 6:00 PM on YouTube. Purchase Higher Education by visiting Ray's website.
Want to be the first to see even more exclusive artist interviews? Click HERE to subscribe to our YouTube channel.