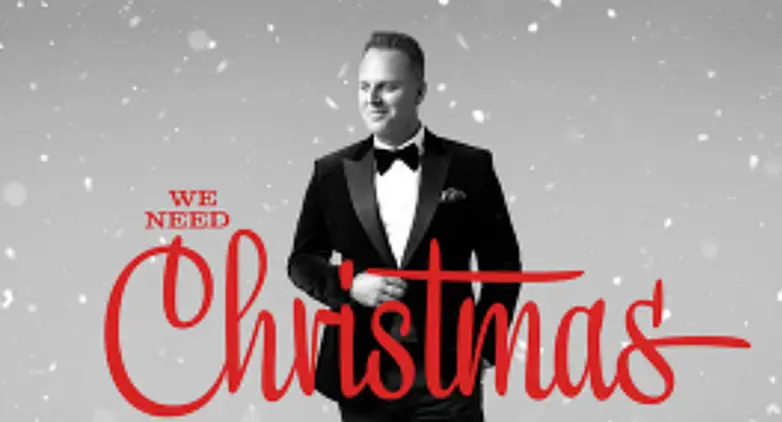 Matthew West just released his full-length We Need Christmas album. The 11-track record includes both holiday classics and originals, as well as his Thanksgiving viral hit, "Gobble Gobble."
"These past couple of years have felt like peace is in short supply, hope has been hard to find, and love and joy have been lost for so many," West says of We Need Christmas. "Christmas is a time when our hearts can be powerfully reminded that the peace, hope, love, and joy we all need can still be found in a Savior. We Need Christmas combines my love of the classics like 'I'll Be Home for Christmas,' with my love for writing and composing songs I hope will be new classics for years to come.
"Holiday albums give me a chance to be eclectic in musical styling, and hey, it was even fun to get dressed up in a tuxedo!" he adds. "My wife said I clean up good. So this Christmas album is already a win for me!"
West has a recent hit with "Truth Be Told," a song he wrote mostly for himself, as a way to remain honest and transparent.
"I grow up and I become a public figure, and I sing and I write books and I have a podcast and my voice is heard by a lot of people," West tells Everything Nash. "There's a tendency once again to pretend, even if you're struggling, because it's not easy for anybody, let alone having a public platform to admit when you're struggling in any area of your life. That really brings about kind of this nagging feeling in your life that you're living something less than an authentic version of who you are.
"I just wrote that song as a way of breaking free from that,  and just going, 'What if I've gotten it wrong? What if the world doesn't want to see the polished version of my story, but instead the actual version of my story that by no means has all the right answers at all the right times?' " he continues. "And so, I wrote the song in the hopes that it might set somebody else free to admit, 'Hey man, I'm going through something and I'm tired of hiding it,' or 'I'm battling with some anxiety or depression,' or whatever it might be.
West will also embark on his We Need Christmas Tour, which kicks off on December 9 in Andrews, Texas. Purchase We Need Christmas and find tour dates at MatthewWest.com.
1. We Need Christmas
2. Make Way
3. Away In A Manger (Love Came Near)
4. The Hope Of Christmas Lyrics
5. I'll Be Home For Christmas
6. Christmas Through The Years
7. Winter Wonderland
8. Gobble Gobble
9. Come On Christmas (Live From The Story House)
10. Have Yourself A Merry Little Christmas (Live From The Story House)
11. O Holy Night (Live From The Story House)