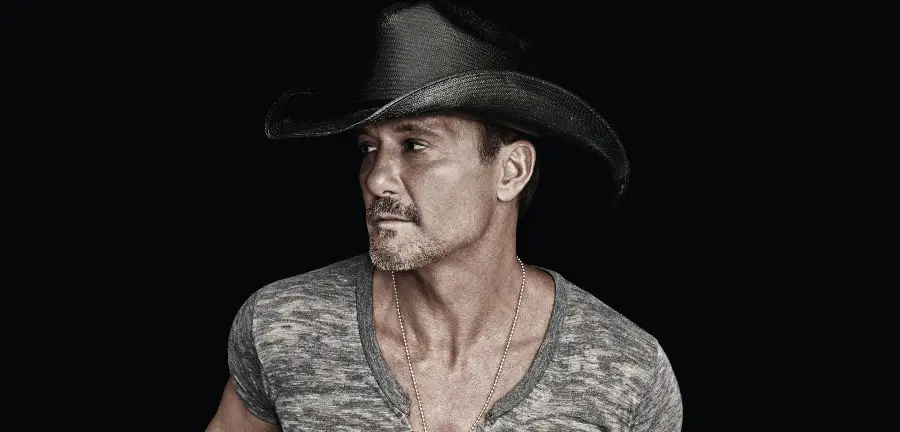 Tim McGraw might have released 16 studio albums, but he definitely has a favorite. The 54-year-old says it's his 14th studio album, Damn Country Music, released in 2015, which at least in his mind stands out above the rest.
"I think it's the best record I've ever made," McGraw tells BMLG. "I think it's a great bunch of songs. There's songs that certainly push the envelope and have a real modern sound to them, like 'Top of the World,' 'Love Runs,' 'Losing You,' stuff like that. And there's some things that are reminiscent of what made me love country music and what I loved when I moved to town, stuff like 'How I'll Always Be,' 'Damn Country Music,' 'Don't Make Me Feel at Home.' And then there's great songs that have sort of life lessons and tell stories, like one of my favorite records I've ever made probably in my career, 'Humble and Kind.'"
It's "Humble and Kind," written by Lori McKenna, which might be one of McGraw's favorite songs he ever recorded, but is also the one that made him the most nervous as well. The Louisiana native vividly recalls when McKenna sent him the song, and the anxiety he had trying to do it justice.
"We were just sobbing, tears, and it was just her and her guitar," McGraw recalls on TikTok.  "It was about a year when I wanted to record it … It was the last thing I recorded for that album because, to be honest, I didn't want to mess it up. We were on vacation, and one night I just told Faith [Hill], 'I'm going to be up for a little while,' and I put my headphones in. I probably listened to that song 100 times … It's one of my favorite records I've ever made."
McGraw is back at radio with his latest single, "7500 OBO." The video for the song, from his 2020 Here on Earth album, features his youngest daughter, Audrey.
"When the treatment came in, they really wanted my youngest daughter, Audrey, who's 19, because they had seen photos of Audrey, who does some modeling and stuff," McGraw recalls. "First of all I asked the boss, my wife, and then I asked Audrey, after Faith approved. That was one of the coolest things I'd done, is work with her in the video, and just watch her perform. and watch her act. My girls are the light of my life. They're the sweetest things in the world, and I'm just so proud of her."
Find all of McGraw's music at TimMcGraw.com.