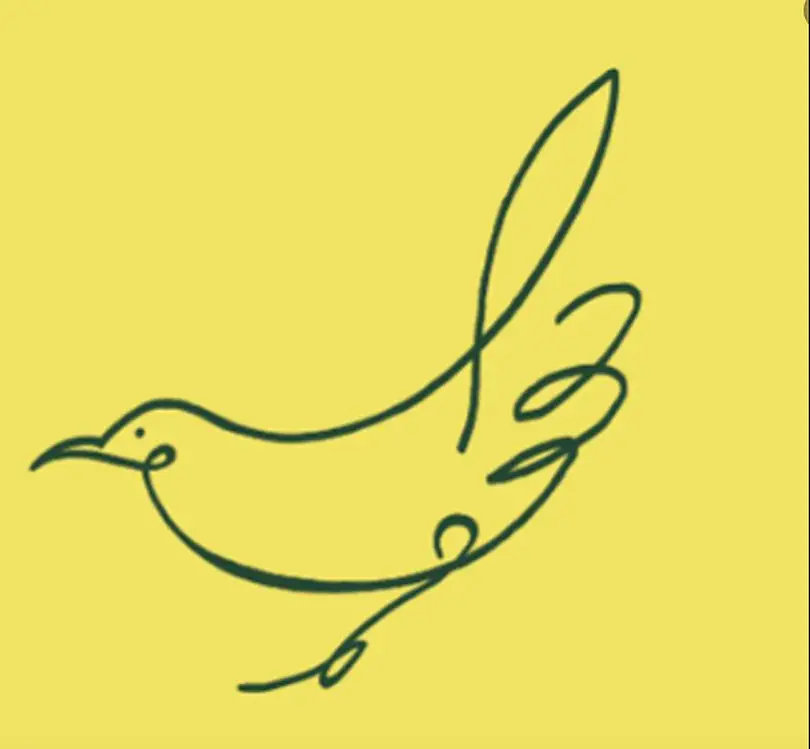 Mimo is the newly-opened restaurant located inside Nashville's Four Seasons hotel, offering incredible food with a unique all-day menu. Aniello Turco, whose former restaurant at the Four Seasons Hotel Beijing earned him a Michelin star, crafted a breakfast, lunch and dinner, plus weekend brunch menu, with numerous options, including vegan and gluten-free options.
Everything Nash visited during the week, to enjoy items from their lunch menu, starting with their Tomato Bruschetta. In spite of it being nearly winter, the bruschetta came with locally, fresh-grown tomatoes on top, along with imported sundried tomatoes, served on artisan bread — and tasting a lot like summer.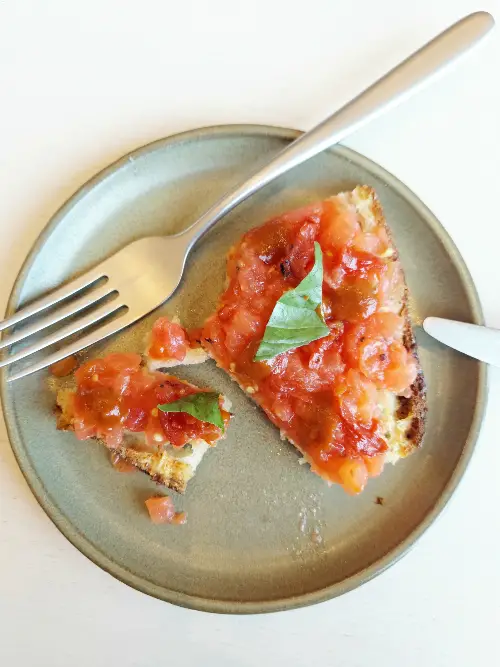 For our entrees, we had the Catch of the Day, which was halibut, and their signature Mimo Smash Burger. The fish was poached in a savory broth, rich in flavor, served with an artichoke and green cherry tomatoes. The Mimo Smash Burger was massive, with deep flavor, cooked perfectly. The burger was topped with Grifin cheese, balsamic pickled cucumber and arugla, along with arugla mayo, and served on a homemade sesame bun.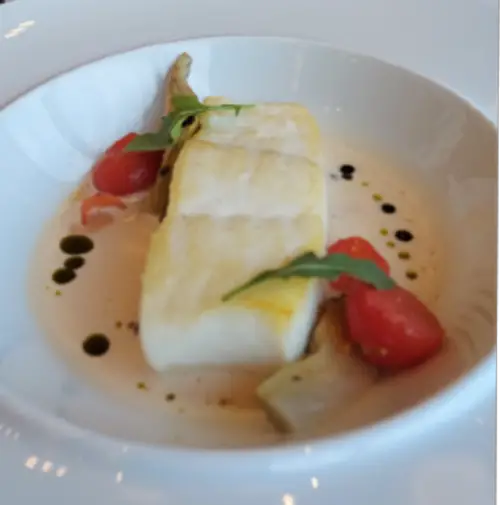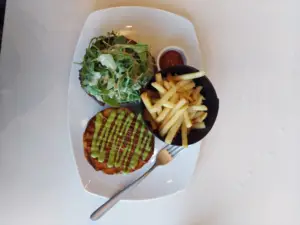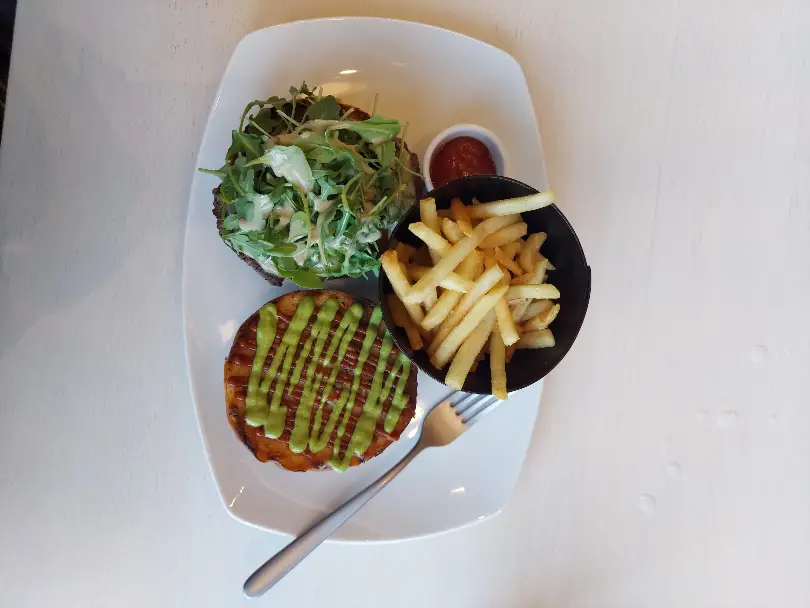 Although already full, we also saved a little room for dessert, namely the Modern Tiramisu. With flavors that are reminiscent of traditional tiramisu, Mimo's take on it includes an unforgettable coffee cream, topped with mascarpone foam and a chocolate tuile, and served on a cookie-like base.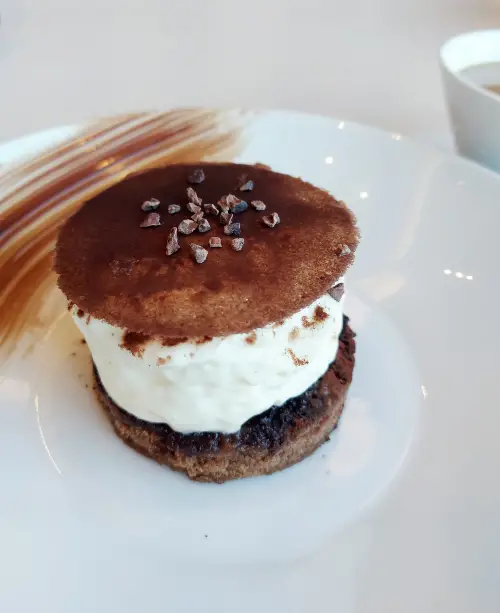 Mimo gets a lot right. They also have a unique bar menu, hosting a combination of both locals and guests. With an expansive view of Nashville from the dining room, and nearly impeccable service, Mimo will undoubtedly become one of Music City's most sought-after places to dine.
Mimo is located at 100 Demonbreun Street. Valet parking is available. More information can be found at MimoRestaurant.com.