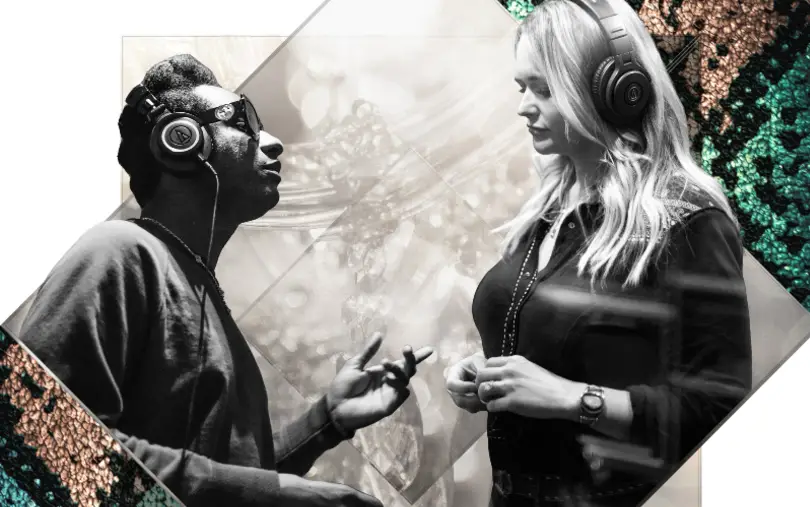 When Miranda Lambert announced earlier this year that she was leaving Sony Music Nashville, the record label she had called home for 20 years, she promised she would still be releasing music, and now we know what at least one of those songs will be. The Texas native announces "If You Were Mine," a duet with Leon Bridges, will be out on June 6.
"I have been a big fan of Leon for a while because he is very authentic as an artist and I love his music," Lambert says. "I wrote this song with Ashley Monroe and Jesse Frasure, specifically with Leon in mind. Since we are both from Texas, we threw in a few Texas references, of course – the Frio River being one. When we finished this song, we sent it to Leon in hopes that he would want to collaborate and we were so glad that he said yes. I have really enjoyed getting to know him and I'm happy to have him as a new friend."
"I was humbled to have Miranda ask if I'd join her on this beautiful duet she wrote," adds Bridges. "Getting in the studio with her in Nashville to sing this song together was magic. There's nothing better than two Texans on one mic!"
Lambert might not be part of a major label anymore, but she is still just as excited about her future in country music, and maybe more. The 39-year-old, who teased new music on social media earlier in the week, is eager to make her way in country music, which is much different than when she won Nashville Star in 2003.
Stay tuned…✨🌕 pic.twitter.com/1GDr77NThP

— Miranda Lambert (@mirandalambert) May 30, 2023
"I am, for the first time in 20 years a free agent," Lambert tells ABC Audio. "I don't have a label and I feel pretty great about it. I mean, I have Vanner Records, which was my imprint that now I have."
"And it feels very inspiring to get to go see what's out there and what options [there are]," she continues. "It's definitely a very different landscape than the first time I signed my first record deal at 19 years old."
Lambert was still a teenager when she signed her first record deal. In the two decades since then, she has had hit singles, platinum-selling albums, sold-out tours, and new world records, but there is still more — a lot more — that she wants to accomplish.
"Everything has changed in the business, and I'm excited to learn about it and hopefully be part of a new wave of whatever's going on, because it changes so quickly," she says. "But I do have a home, and it's Nashville and this community. So I'm excited to see what comes to the table. And in the meantime, I'm just working on stuff and getting inspired and seeing what's fueling my creative vibes."
Pre-save "If You Were Mine" here. Find music and tour dates at MirandaLambert.com.