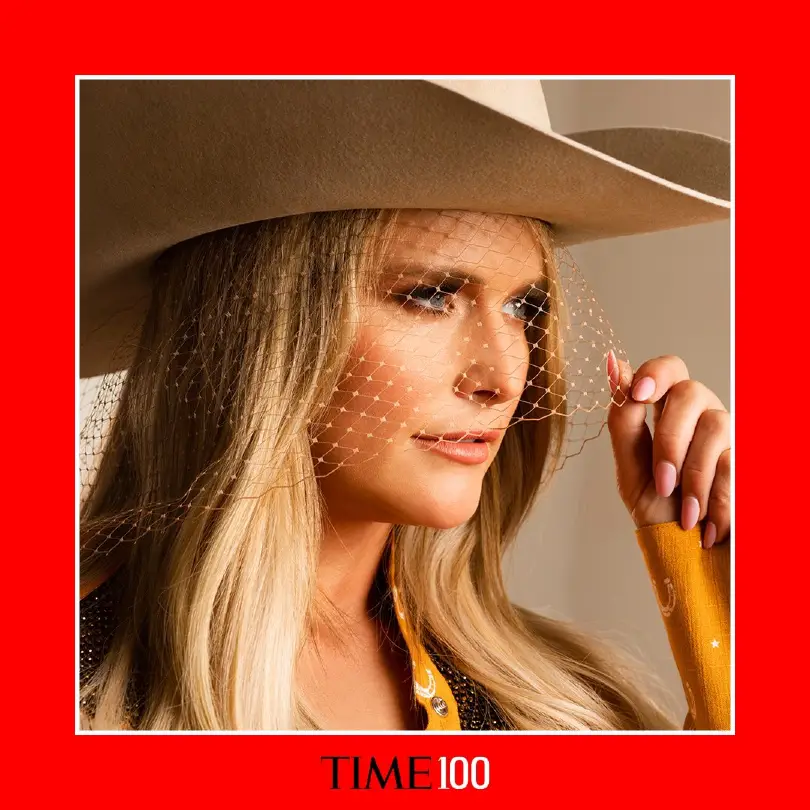 Miranda Lambert has a friend, and a fan, in Elle King. It was King who penned a touching tribute for Lambert, after Lambert was named in Time magazine's Time100 list of the most influential people in the world.
Lambert invited King to join her in their recent, historic No. 1 duet, "Drunk (And I Don't Wanna Go Home)," becoming the first all-female duet to take the top sot on the charts since Reba McEntire and Linda Davis, with their "Does He Love You" duet in 1993. She also invited King to join her on the road, as part of her 2019 Roadside Bars & Pink Guitars Tour.
"Not a lot of people will take your hand, nudge you right into the spotlight, and share it with you—especially if they've already spent decades as one of country music's most acclaimed performers and songwriters," King says of Lambert. "But that's exactly what Miranda Lambert did in 2019, when she asked me to be a part of her Roadside Bars & Pink Guitars Tour, during which she brought along a new generation of artists to share her stage. It was Miranda's idea to bring us all together—she wanted powerful female voices to front the whole thing. That's her vibe: she's all about making everybody feel welcome. And there is not one inauthentic hair on her head."
King not only praised Lambert's generosity, but her music prowess as well, which helped Lambert become one of the reigning superstars in country music.
"Of course, in this industry, you've got to have good music," King praises. "And Miranda is a true country queen. Her shows are incredible; from start to finish, she gives it her absolute all. It was an honor to collaborate with her on our duet last year, which broke decades-long country records."
King concluded her touching letter by lauding Lambert for who she is as a person, becoming one of King's closest friends in recent years.
"But the reason that I like Miranda so much is because she is one of the absolute funniest people I've ever met,' King says. "When she and I get together, we don't lose our voices because we're singing or because we're drinking. It's because we laugh the whole time."
Lambert joins an impressive list of celebrities on the Time100 list, including Sarah Jessica Parker, Channing Tatum, Oprah Winfrey, President Joe Biden, Mary J. Blige and more.
"This is further proof that God dreams bigger than any of us ever do," Lambert says of being included on the list. "I'm so honored to join this year's class of TIME100 as this recognizes that our team, our band, our crew, fellow songwriters, producers and collaborators are being acknowledged for shaking things up and coloring outside the lines to bring even more people under our country music tent."
See the complete list here.
Photo Credit: Courtesy of EB Media / Robert Ascroft for foureleven agency