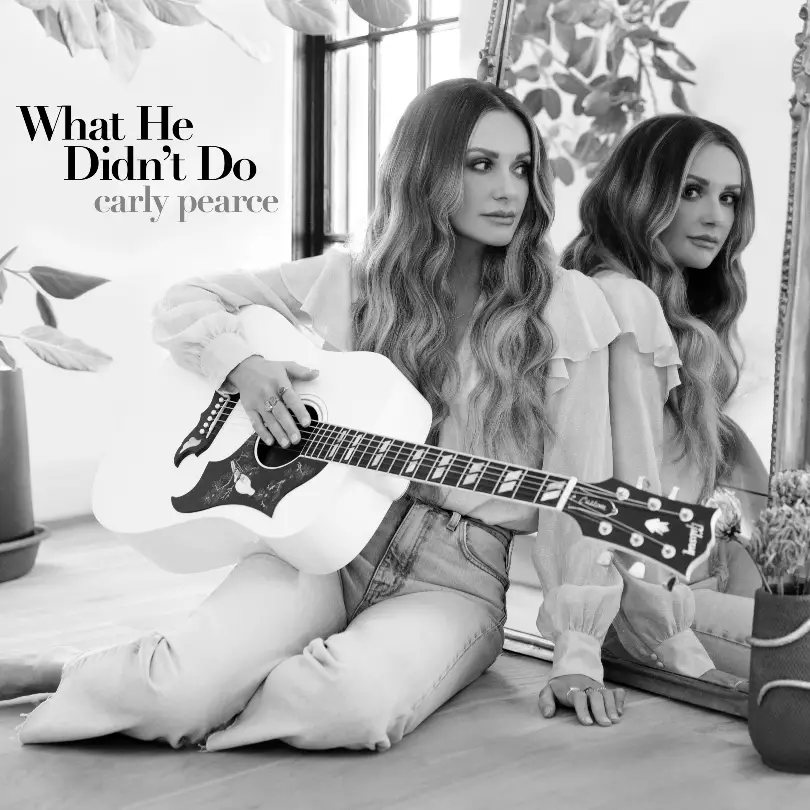 Carly Pearce is closing out a chapter of her heartbreak with her latest single, "What He Didn't Do." The song, which follows her No. 1, award-winning ""Never Wanted To Be That Girl" duet with Ashley McBryde, will serve as the final single from her 29: Written in Stone album.
"Truth is the one thing I think country music fans want more than any other kind of music's fan," Pearce says of "What He Didn't Do." "They can tell the difference, and they want that difference. In what was a tough year, they not only showed me that, but they also really stood by me, shared their stories with me – and gave me the inspiration to just keep moving forward."
Pearce, who has also been sharing clips from a forthcoming video on social media, wrote "What He Didn't Do" with Ashley Gorley and Emily Shackleton.
"Life goes on," Pearce writes on Instagram when announcing the song. "You KNOW that when you're reeling…feeling like the fool and so hurt… but then there's a moment when those emotions start to clear. That's when you look in the mirror and you ask yourself what happened and try to learn from your mistakes. That's where "What He Didn't Do" came from. To me, it's really a song of hope and trying to get smarter before moving forward."
Pearce wrapped up her headlining The 29 Tour in time to join Kenny Chesney as the opening act on his Here and Now Tour, performing her personal songs in front of massive crowds night after night.
"It's good to be taking the music out to the people," Pearce says. "It lets me close the circle of this entire experience with the people I love the most: the fans, especially the ones going through it."
Pearce has experienced things she once only dreamed about in recent years. The Kentucky native became a member of the Grand Ole Opry, and won both the CMA Award for Female Vocalist of the Year and the ACM Award for Female Artist of the Year. It's a series of successes that she has worked for years to attain, and vows to keep striving to become one of the reigning hitmakers in country music.
"I've wanted a seat at this country music table my whole life and now I have one, and I just want to keep my seat," Pearce tells CMA Close-Up. "I want to keep elevating and setting a higher bar and standard for myself as an artist and as a woman in this industry in the way that all of my heroes have."
Photo Credit: Courtesy of Big Machine Records