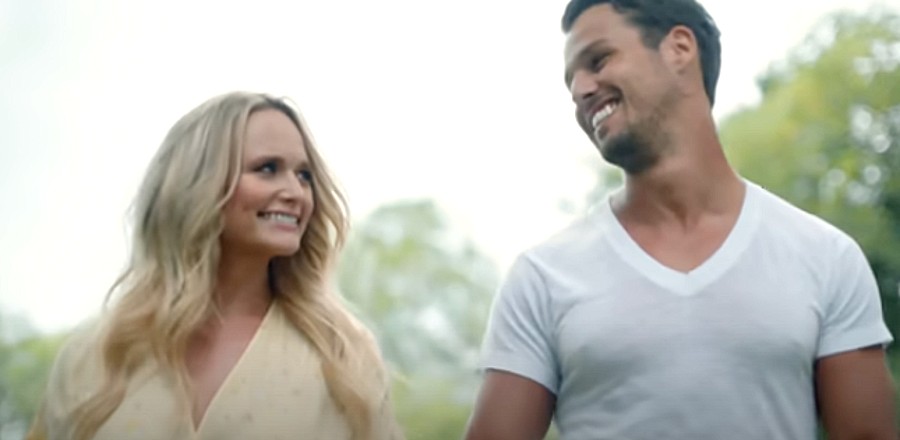 Miranda Lambert and Brendan McLoughlin didn't date long — and part of that dating was long-distance — before they tied the knot in early 2019. So the unexpected time off the road in the last year was a time for the newlyweds to get to know each other, in a way they wouldn't have if Lambert was on tour.
"I think it was really good," Lambert admitted on SiriusXM's The Highway. "We didn't date very long before we got married. And so, we sort of got to just really, really, really get to know each other, because it was just us two with no distraction, at my farm outside of Nashville. I was really thankful for it because it made us really strong.
"I think it did that for a lot of couples, especially a lot of my friends don't really see their significant other because we're different directions all the time," she continued. "But with everything that happened last year, I think everybody was forced to sort of reconnect with themselves and with people that they really love and that are close to them."
Lambert and McLoughlin bought an Airstream trailer while she was unable to tour, spending at least part of the year visiting states Lambert was usually only able to see through a window on her bus. The travel helped her pass the time, since she has never spent as much time away from her fans as she did in 2020.
"The first month I had a lot of fun," Miranda told New York's 94.7 radio station. "Well, not fun but I was like, 'OK, we're off. We'll probably be back on the road in a couple of months.' I cooked too much and ate way too much, and then I had to roll that back a little bit.
"There's stuff to do," she continued. "It's just the adjusting of not knowing when I'm going to work again. It's uneasy."
McLoughlin also made his video debut in her single, "Settling Down," which marked another first for Lambert as well.
"We shot it at my farm, and I've never had a love interest in a video my entire career," revealed the singer. "And so, I figured why not my husband, who happens to be caught here and free. He did great. He loved it. He was a champ, and I got to ride my real horse Gibson, and in a cape. I'm like, 'What kind of princess bride fairytale is this?' It's awesome."
Lambert  just released a brand new song, "Drunk (And I Don't Wanna Go Home)" with Elle King. The song is available on iTunes.