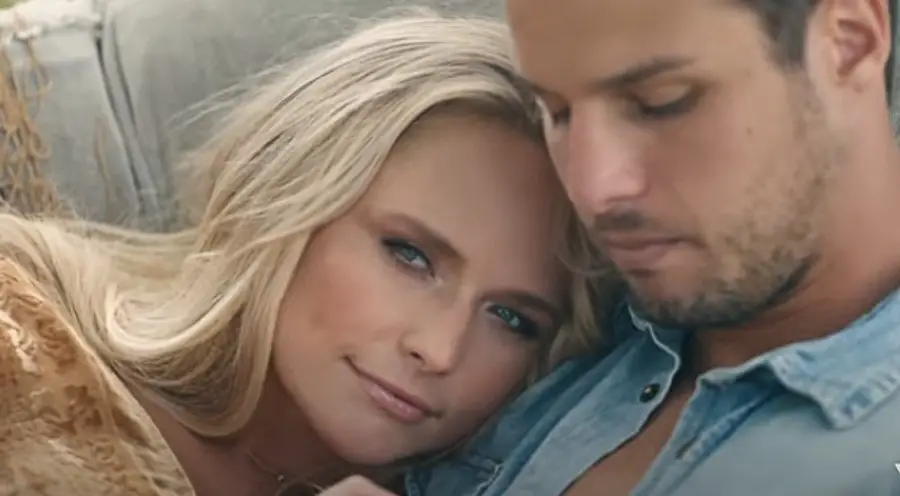 Miranda Lambert's "Settling Down" video marks a new chapter for the reigning superstar. The song, which she wrote with Natalie Hemby and Luke Dick, was at least partly inspired by her decision to marry her husband, Brendan McLoughlin, which is why she decided to include him in the video for the song as well.
"'Settling Down' is a very personal song to me," Miranda shared with her record label. "I wrote it sort of at a time where I just met my husband and we were getting married, and I hadn't been on the road as much. So when it came time to shoot this video, not only are we in a pandemic year, [and] we have to be safe about it, but I wanted it to be special because of the lyric content and the timing of the song. We decided to shoot it at my farm in Tennessee, my happy place."
The video was directed by Trey Fanjoy, who Miranda calls a "longtime friend."
"[She] directed almost every video of my career, so when we posed the idea to her, I had sort of a scaled-down, country down-home plan in my mind and Trey took it and made it this beautiful, epic fairytale, so it was kind of both mixed in one. I got to have my first love interest I've ever had in a video in 17 years of making videos, which is my husband. He was there and he was cute, and he was free so we used him."
In the "Settling Down" video, Miranda rides a horse, which she reveals had special significance for her — and required a lot of courage.
"The horse in the video is my horse Gibson," Miranda shared. "He and I have been on a journey together. He's very strong and powerful and I'm still a pretty green rider. I had picked out my other horse Leeani to ride in this video, because I trust her a lot. She's safe, but Trey had loved the look of Gibson. I was kind of fighting it because I was a little scared. I decided to give it a try and I got on Gibson and practiced for a while. I took it more as a hurdle that I needed to get over anyway, and now I had an excuse.
"So I ended up riding Gibson in the video and I think the tension of me being a little afraid actually worked in my favor. Gibson and I just had a really … we had a bonding moment that we really needed to have," she continued. "It was a beautiful video all around. I had a lot of special things with my husband, my horse and my happy place and a song that I wrote with two friends. It really is one of those videos that's like once in a lifetime."
Miranda is nominated for seven CMA Awards, including Female Vocalist of the Year and Entertainer of the Year, setting a new record for the most-nominated woman in the history of the CMA Awards. The 2020 CMA Awards will air live from the Music City Center in Nashville on Wednesday, November 11, at 8:00 PM ET on ABC.