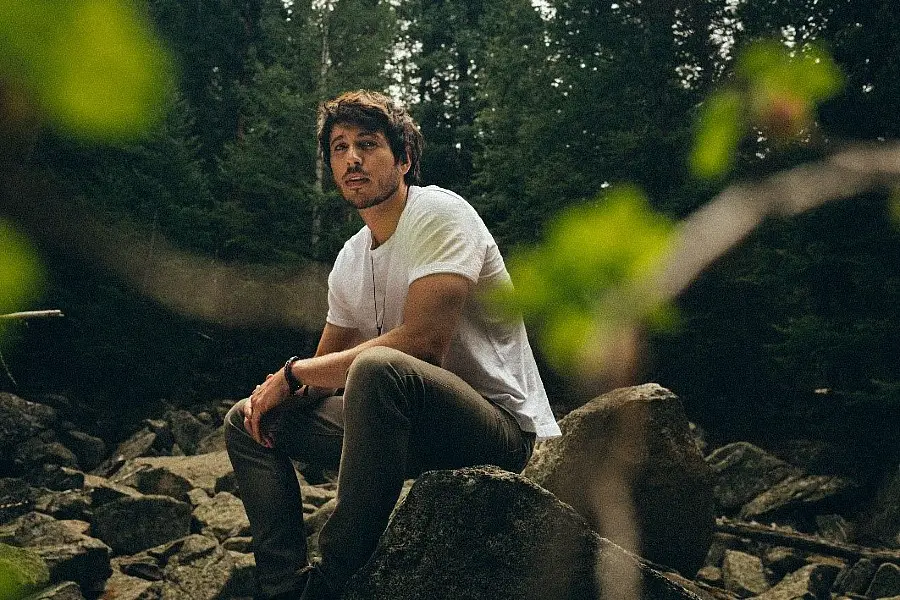 Morgan Evans' fun new single, "Love Is Real," is the feel-good song the world needs now more than ever. The Australia native penned the uptempo tune alongside Jordan Reynolds and Parker Welling, as his message of hope and positivity, in spite of present day circumstances.
"To me, this song is just all the good vibes that I could possibly package up and want to share, in one song," Evans tells Everything Nash. "It's really just about one of those moments where everything's right in the world, and it feels like a really good first step for this next project, to put that foot forward."
Evans made an intentional decision to release "Love Is Real" now, when the ongoing impact of the pandemic makes it seem like so much is going wrong instead.
"I think that's actually the point, because while everything's falling apart around you, you can still find those moments. I think that's the absolute point of the song," Evans shares. "And I also think that about live shows, in their own way too. You don't get to play for a year and a half, and the internet becomes this awful place where people say awful things to each other, but then when you go back and play the shows, you don't know if that's the person you've been saying awful things about right next to you at the show.
"All you care about is that you're singing the same song," he continues. "I feel like this song is that, but obviously from a place of love. These live shows have made me feel that, just in a musical human camaraderie way as well."
Evans isn't free to share a lot of the details of his next album, which is his first since his 2018 Things That We Drink To, but he does promise that fans won't have to wait much longer.
"I can't tell you too much about it, but I can tell you that it's coming soon, and I'm super excited about it," Evans hints. "I could tell you a date, but I'd be lying because I don't actually know when it is. But I'm super excited about it. We're going to put out the record in two parts, and the first part will be coming sometime in the next couple of months."
Evans is serving as the opening act this fall for Brett Eldredge's Good Day Tour. Find a list of all of his upcoming shows, and download or stream "Love Is Real," at MorganEvansMusic.com.
Photo Credit: Courtesy of WMG / Patrick Tracy