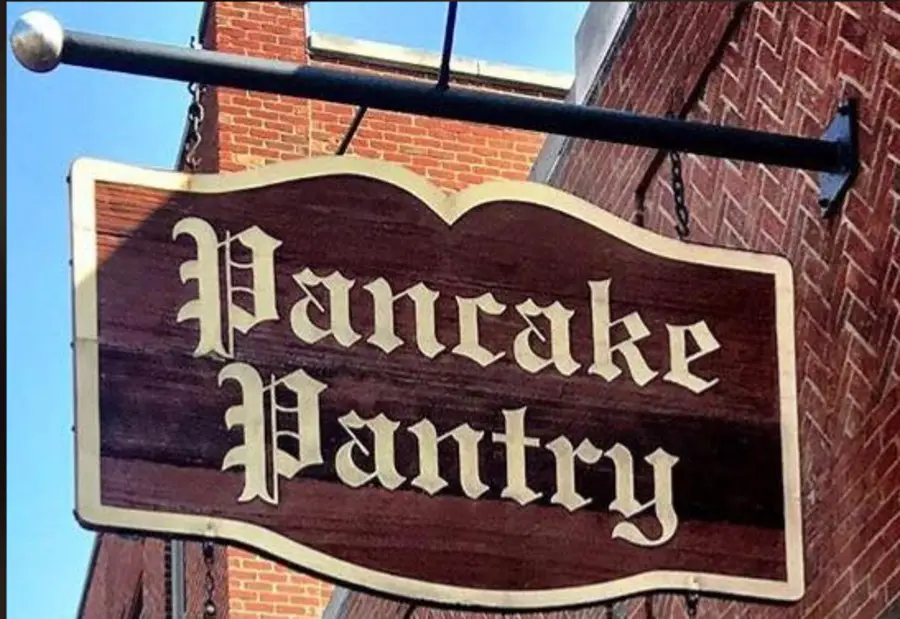 Fans of the Pancake Pantry will soon have another location to visit. The iconic restaurant, opened in 1961, boasts some of the longest lines of any restaurant in Nashville, with people waiting hours just to enjoy Pancake Pantry's food. Now, a second location will soon be open, this time inside the Hyatt Centric Downtown Nashville, located at 210 Molloy St.
"The Pancake Pantry is a must-visit destination for Nashville natives and tourists alike," Chip Bradley, managing partner of The Pancake Pantry, says in a statement. "We are so excited to bring this Nashville tradition to the heart of the city and offer even greater access to our world-famous scratch-made pancakes for locals and visitors."
According to Nashville Business Journal, the new location will have 114 indoor seats, as well as an outdoor patio. The new location is expected to open in November. While the second location will offer the same menu as the original one, guests will order at a counter instead of with a server. Open from 6:00 AM to 3:00 PM, breakfast and lunch will be served, along with mimosas and bloody marys.
"Downtown Nashville is the epicenter of our city's business sector and a vital part of our bustling tourism industry," Bradley says. "By offering a streamlined ordering and table delivery process at this location, we'll give tourists and members of the business community a chance to enjoy a Nashville tradition while keeping their busy schedules on track."
"When I think about breakfast with family and friends and showing off the best of Nashville, I think about The Pancake Pantry," adds Michael Hayes, part of C.B. Ragland Co., working on the venture in conjunction with Nashville's Hyatt Centric. "And apparently, others do too as there is always a line out the door! Their restaurant has become an institution in Midtown, and now we could not be more excited to bring The Pancake Pantry downtown."
Keep track of updates at ThePancakePantry.com.