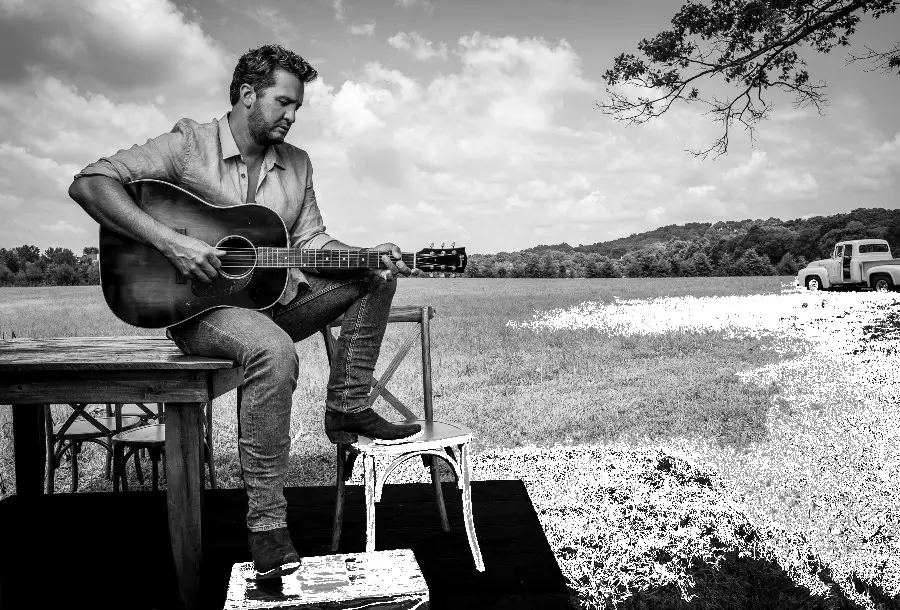 Luke Bryan is embracing his faith in his new single, "Up." The song, written by Jeremy Bussey, Taylor Phillips and Bobby Pinson, is the sixth single from Bryan's 2020 Born Here Live Here Die Here album.
The song, which says in part, "Up / In the sky, there's a guy / Lookin' down on us / Lookin' up / Our whole life, raised up right / In a town nobody knows / What a way to grow," celebrates what Bryan says is the most important part of his life.
"'Up' is a song that just checks all the boxes for a country song to me," the 45-year-old says of the song. "It talks about what I love and what's dear to me. About my home and my faith. Add to that the fact that the songwriters used just a simple word as 'up,' to create so many images is pretty special."
Bryan's "Up" follows five previous singles from his latest album, including his recent chart-topping hit, "Waves," which became his 27th No. 1 hit.
Earlier this year, Bryan dropped another song, which may appear on his next album. "Songs You Never Heard" was written by Bryan about the loss of his brother, Chris, who passed away in 1996, when the singer was just 19 years old.
"I get this idea," Bryan shared on the Today Show.  "There's been all of these songs that have come out since my brother passed away, and I can't imagine what his reaction would be if he'd have gotten to hear these songs."
Bryan had never truly written about the loss of his brother, but once he began, the floodgates opened wide for him. Still, he admits he didn't realize how powerful "Songs You Never Heard" really was, until he saw how others reacted.
"When you're in the moment of trying to capture it right, it's really emotional," Bryan concedes. "Sometimes the songwriters will cry, sometimes I'll cry. But then when I start playing it for my wife, and my people in my world, and my band members and my bus driver. I've had some buddies from home hear it. When you're in a truck with one of your hometown boys, and they start crying, that's what writing a song is about."
Bryan is currently on his Proud To Be Right Here Tour. Find concert updates and all of his music at LukeBryan.com.
Photo Credit: Courtesy of Schmidt Relations / Jim Wright