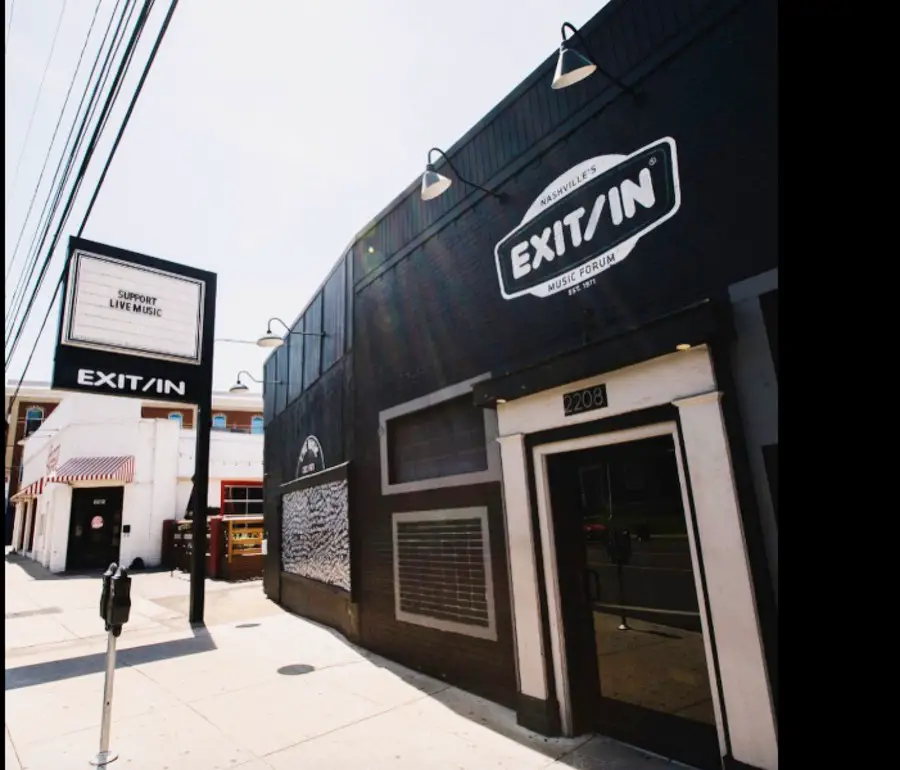 The building that houses one of Nashville's most popular music venue, Exit/In, is for sale. The beloved concert space, opened in 1971, has welcomed some of music's biggest acts, including Billy Joel, Jimmy Buffett, R.E.M. and Tom Petty, among others. The building and its adjacent property, Hurry Back Tavern, has both been listed for sale, but all hope is not lost.
Current Exit/In owner Chris Cobb, and his wife, Telisha Cobb, are working with Grubb Properties, a real estate investment firm, to be able to purchase the building themselves, and keep the beloved concert space in Nashville for years to come. The company has launched a Live Venue Recovery Fund, with the goal of raising enough money to keep Exit/In in Music City for years to come.
"Exit/In is a beloved institution," the Cobbs said in a statement to The Tennessean. "Our independent venues are the soul of our Music City. (Grubb's fund) provides us the opportunity to own our property, which is critical to our ecosystem's long-term health."
Cobb added, in an interview with Tennessee Lookout, that he plans for music fans to enjoy Exit/In for years to come.
"Exit/In has been a valued asset to Nashville for 50 years," Cobb said. "My dream is for the club to see 100! Unfortunately, development threatens Exit/In and venues like it across the globe. The live venue recovery fund provides trusted operators the opportunity to own their buildings, which is a MUST for the long-term health of our independent ecosystem."
Exit/In is credited with helping create what is known as the "Rock Block" in Nashville, a city that was, at least for many years, known as the country music hub, with Exit/In offering an entirely different kind of music. Historic Nashville Inc. named the venue one of Nashville's most important endangered properties in 2019, and last year, a historical marker was placed outside of Exit/In.
"The Rock Block still looks much the same as it did 40 years ago," Historic Nashville Inc. said in a statement. "An eclectic mixture of music venues, restaurants, small shops and other businesses — the kind of neighborhood that frequently falls victim to Nashville's growth."
Exit/In has been closed since last March of 2020, due to COVID-19. To help support the venue, visit their website.