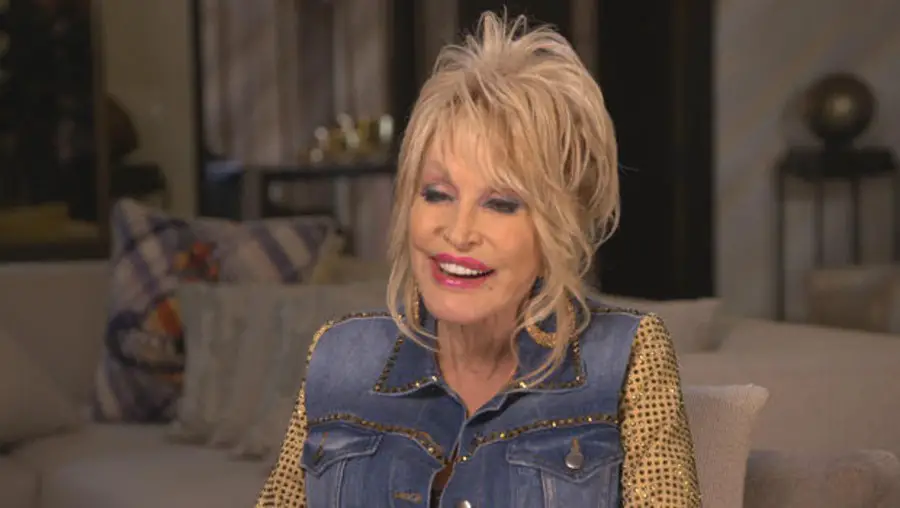 Dolly Parton and her husband, Carl Dean, will celebrate their 55th wedding anniversary later this year. While Dean chooses to stay out of the spotlight, and away from most of his wife's performances and events, the Country Music Hall of Fame member says their marriage is very much alive and well, crediting their longevity to their unique arrangement.
"I stay gone," Parton tells CMT's Cody Alan. "I've been gone for 43 years. Why wouldn't it last?"
All kidding aside, the 75-year-old is still as in love with her husband as ever, and maybe more.
"Carl is a good guy. He's born and raised in and around this area," Parton says of his Nashville upbringing. "He has lived over in Woodbine all his life. He and his father were in asphalt paving. As a matter of fact, he was coming home from work one afternoon in 1964, the first day that I came to Nashville. I had left a boyfriend at home, thinking the last thing I want to do is get hooked up with a man. You know? I don't want a boyfriend now. I want to work."
"So, what do I do?" she adds with a laugh. "I meet Carl Dean, two years later, I marry him, and we have been together ever since. He is a good guy."
Although Parton's busy career might have something to do with the success of their relationship, the country music superstar says the two have found a rhythm that works well for them, even when she is off the road.
"We are not in each other's face," Parton says. "He's very independent. He does not need me to be under each other's feet. In fact, he doesn't want me to be. I don't want him to be in my face. If we get a little testy, we know it's time to move on. We don't argue. We don't fight. We just both know when it's time to go.
"We didn't have children, so that gives us a king of freedom," she continues. "He's as independent as I am. We are not insecure. It's worked out real well."