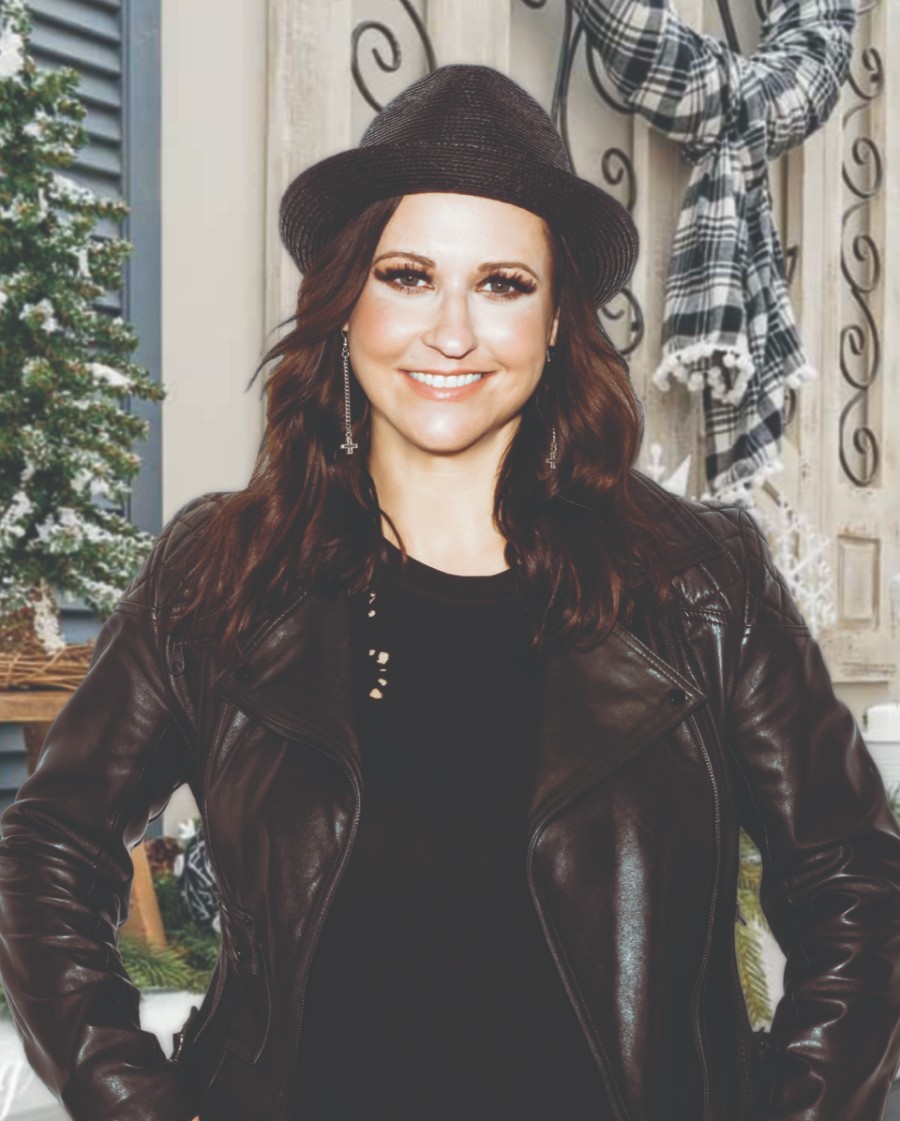 Natasha Owens' faith has never been more important to her than right now. As the world struggles with the global coronavirus pandemic, not to mention political and racial unrest, the gospel singer credits her faith with helping her stay strong amid so much uncertainty.
"Christians have an unbelievable opportunity right now to be a light to the darkness," Natasha told Everything Nash. "And sometimes we're held back, because we think we can't go to church all the time, especially during the pandemic. We're at home, we're isolated, but we are the church outside of those four walls. There's unbelievable amounts of fear out there, but God has not given the spirit of fear. He's given peace and love and a sound mind, which is something we don't have this year. We have to get past the fear, and reach out to the people around us."
Natasha has found practical ways people can offer help to others, especially now.
"Be the church outside of the four walls," she urged. "Deliver food to an elderly person that can't quite get out right now because it's not safe for them. Be encouraged and be an encourager to people who are just completely paralyzed by fear. You know, this year has been a year where most people have completely been paralyzed. We have to understand that we live in a very dangerous world. All kinds of things could go on any given day. We cannot be paralyzed by fear. We have to be safe, but we cannot be fearful. That is not what a Christian is supposed to be. I think everybody, including Christians, needs to be reminded of that."
Natasha wrote a song, "Stand," last year, long before the coronavirus pandemic. The song, which says in part, "We will stand for truth, stand and be a light / Stand for whatever things are good and right / And if we're  falling, it's to our knees / Crying, 'Jesus, it's you we need' / So we can stand," is especially timely now.
"We were made to stand on what we believe in," Natasha said. "There's a scripture in the Bible that says, 'If we do not stand on our faith, we will not stand at all.' And so. we wrote that song during that time frame. It did not come out until March, when the pandemic actually started. And it was so perfect for that time. God is in the details. I think it was meant to come out exactly at this perfect timing."
Natasha just released the humorous "Too Much Christmas" song and video. The comedic tune is from an upcoming Christmas album, available later this year.