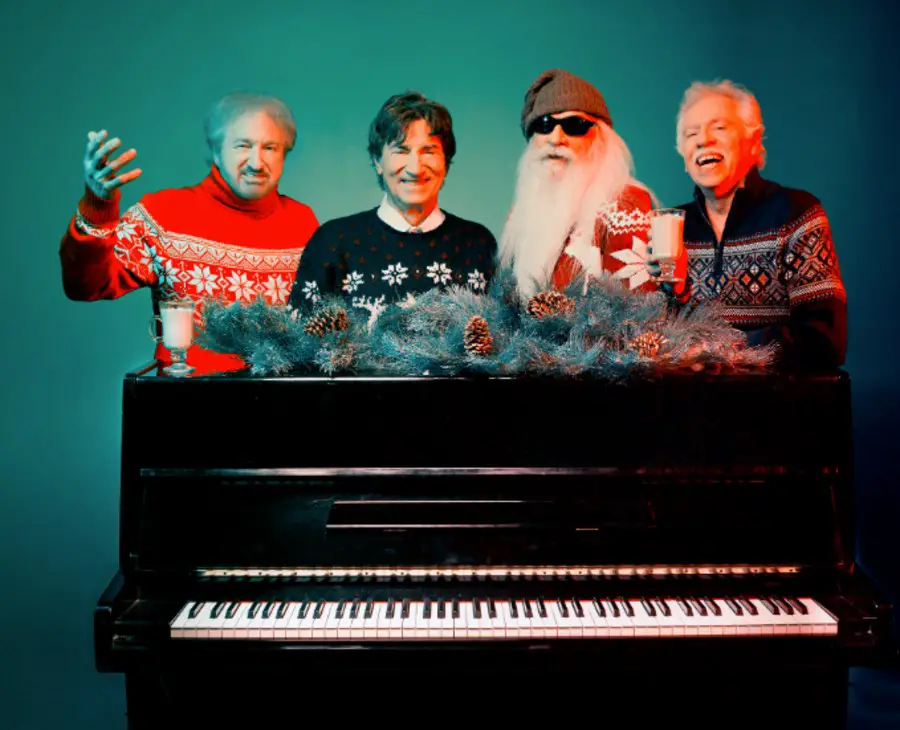 Christmas in Nashville will be a bit sweeter, thanks to the Oak Ridge Boys. The quartet, made up of Joe Bonsall, Duane Allen, William Lee Golden and Richard Sterban, will perform a 29-show residency, Christmas in Tennessee, at Gaylord Opryland Resort and Convention Center.
"After decades of taking our big Christmas tour on the road, we are bringing it home in 2020," Joe said in a statement. "We're counting our blessings for this opportunity and invite you to make the journey to Nashville to experience our annual musical tribute to all things Christmas at the fabulous Opryland Hotel. We'll be singing about Santa and romance—and, as always, we will throw in some of our biggest hits. We'll also be reminiscing about Christmases past.
"But, most importantly, we'll be celebrating the birth of Christ," he continued. "What a great way to end this crazy, upside-down year and put a positive cap on 2020. The Oak Ridge Boys and Christmas have become synonymous for what has traditionally been our biggest tour of the year, and we are thankful to have Opryland hosting us. Let's celebrate the season of love, hope, and promise together…. at the Gaylord Opryland Resort!!!!! We hope you'll join us! Hallelujah Emmanuel!"
Christmas in Tennessee will kick off on November 20, and run through December 25. The Oak Ridge Boys' residency is part of Opryland's 37th annual A Country Christmas event, which also includes ice tubing, gingerbread decorating, ice bumper cars, as well as the I Love Christmas Movies interactive experience. A Country Christmas is continuing during the coronavirus pandemic, with special guidelines, which can be found here.
Find more information, and purchase tickets, at GaylordOpryland.com.