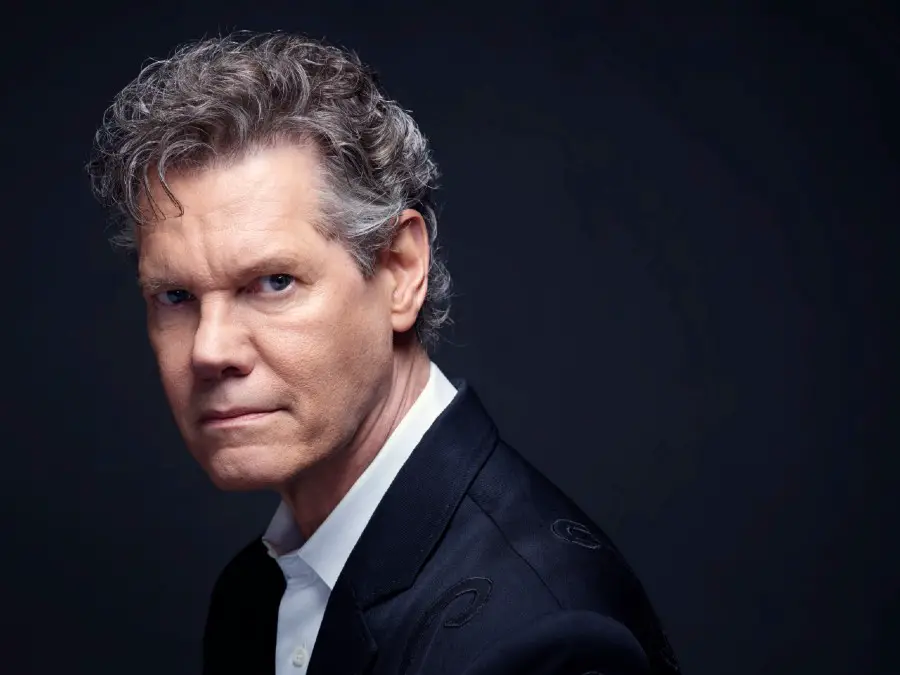 Happy birthday, Randy Travis! One of country music's biggest influencers turns 64 on May 4. To celebrate, we found 11 things to know about the living legend.
1. His last name isn't Travis.
It's true! Randy Travis' full name is Randy Bruce Traywick. Travis, who had been performing under the stage name, Randy Ray, changed his last name to Travis when he signed his record deal with Warner Bros. Records.
2. His musical pursuits started early.
Long before Travis had dreams of being a full-time country music artist, he performed with his brother, Ricky, billing themselves as the Traywick Brothers. They performed at local clubs and talent contests, becoming quite popular in and around their small town of Marshville.
3. His entrance into country music was anything but easy.
Travis' name is by now synonymous with country music, but before he became a beloved household name, he was turned down by almost every record label, claiming he was too country. It was only when he was working at the Nashville Palace, both as a singer and a cook, and he independently recorded his album, Live At the Nashville Palace, that record labels started to pay attention.
4. His first hit single was released twice.
Travis' first single, "On the Other Hand," was released twice. From his freshman Storms of Life album, released in 1986, the song peaked at No. 67 the first time it was released. But after the success of "1982," which became a Top 10 hit, Warner Bros. re-released "On the Other Hand," making it his first No. 1 hit in the process.
5. HIs first wife was 16 years older than him.
Travis married Elizabeth "Lib" Hatcher in 1991, several years after they began dating. 16 years his senior, the two met when she was managing Country City USA, a nightclub in Charlotte, North Carolina. She ultimately began managing his career instead, and a romance eventually ensued. Although the marriage later ended in an acrimonious divorce, Travis does credit Hatcher with getting him out of some of his legal woes, after he had been arrested multiple times, for various offenses, including auto theft and burglary.
"Lib Hatcher turned out to be a great influence on me, though," Travis reflected in his 2019 memoir, Forever and Ever, Amen. "She seemed so at peace with herself—equally comfortable in a pretty dress or frumpy sweatpants. More important, she modeled for me a different way of life. In her I saw a person who was willing to pour herself into helping other people. She seemed especially willing to help me, and I responded. At her urging, I separated myself from some of my rowdy friends and my dangerous behavior. I stopped drinking and doing drugs, and I quit fighting. I did a complete turnaround. Still, she kept a close watch on me, and I probably needed the supervision. Had it not been for her, I might easily have continued a life of petty crime and ended up wallowing in obscurity."
6. He had a successful career as an actor as well.
Prior to his 2013 stroke, Travis enjoyed a successful career as an actor, appearing in movies like The Rainmaker, Texas Rangers, Apple Jack and more. He also made appearances on numerous TV shows, including Touched By An Angel, Frasier and Matlock, among others.
7. He was inducted into the Country Music Hall of Fame in 2016 by Garth Brooks.
Travis became an official member of the Country Music Hall of Fame in 2016, when he was inducted by his good friend, Garth Brooks.
"Today the world is spinning right," Brooks said during the ceremony. "It is so good. Never ever will you have to say, 'Randy Travis isn't in the Hall of Fame?' ever again. It's long overdue, well-deserved, and I would not be standing here; I would not be [Trisha Yearwood's] husband, I would not be in this town, if not for Randy Travis."
Travis also stunned the audience during the ceremony by performing "Amazing Grace," marking his first live performance since his stroke.
8. He credits his 2002 hit, "Three Wooden Crosses," with extending his career.
Prior to the release of "Three Wooden Crosses" in 2002, Travis hadn't had a No. 1 hit since "Whisper My Name" was released in 1994. The song, written by Doug Johnson and Kim Williams, is what Travis credits with extending his career.
"It felt like that put us back in the game," Travis told CMT. "I don't have a better way to put it. I never felt like I was out of it, in a way. I mean, I have not quit doing shows. I've had people ask me how I like retirement, and I look at them and say, "Say what?" … Some people, if you're not having records on the charts, just perceive that you are gone, I guess, and you quit, you retired. Then people ask me how I like being retired and living in Maui and I say, 'Man, I've never lived in Maui to begin with.'"
9. He was inducted into the Grand Ole Opry in 1986.
Travis had only released his freshman Storms of Life album when he was inducted into the Grand Ole Opry on December 20, 1986. Travis was inducted by Ricky Skaggs. More remarkable, Travis made his Opry debut earlier that year, on March 7, when he was introduced by Little Jimmy Dickens.
10. He has a star on the Hollywood Walk of Fame.
Travis achieved what not many country artists have done, when he received a star on the Hollywood Walk of Fame in 2004.
"It's a great honor, but I feel out of place," Travis said at the time (via The Boot). "Most of the people are actors, and I'm a singer first and foremost."
11. He married his current wife, Mary, two years after his stroke.
While some might think that Travis' wife, Mary, chose to support Travis following his 2013 stroke because she was his wife, she actually married him two years after the stroke, knowing full well the challenges ahead of them. Friends for years first, their relationship turned to romance after Travis' first marriage ended, with Mary staying with him for all of his physical challenges.
"You learn to love each other and adore each other in a way that was far beyond what we thought was possible," Mary told ET Canada. "There wasn't anything that was going to tear us apart. As much as I already loved this man, going through those six months in the hospital it was just an adoration for his fight and a respect for the warrior that was in there."