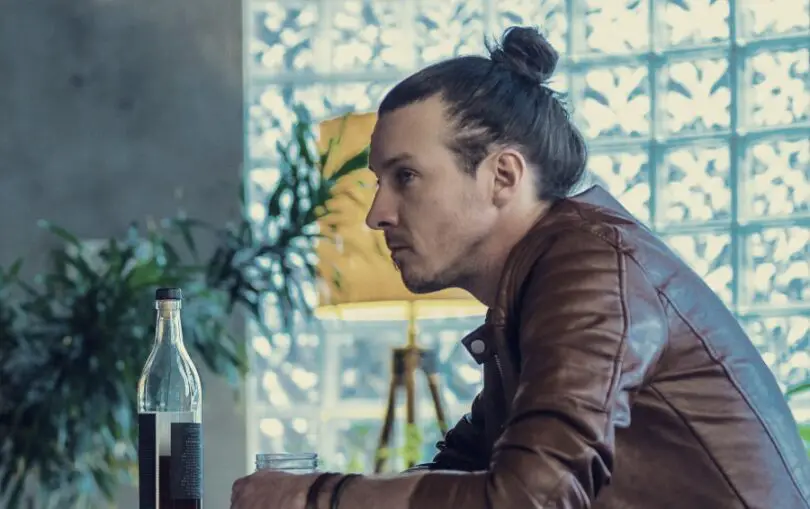 Rayne Johnson is giving Everything Nash readers an exclusive first look at a live performance of the title track of his upcoming EP, Love Drunk or Lonely. Johnson performed the song while at Nashville's popular Tin Roof bar and music venue.
"Love Drunk or Lonely" was written by Marti Lynn Dodson, Bobby Hamrick and Justin Weaver, and Johnson knew as soon as he heard it that it needed to be the cornerstone of the entire record.
"I was introduced to Marti Dodson through mutual working relationships, who is one of the writers on 'Love Drunk or Lonely,'" Johnson tells Everything Nash. "She had the song and the first time I listened I knew it was a hit and needed to be the single. My manager Mark agreed immediately as well. It's just an ear worm and has a great vibe. Plus, I knew this is a song that most folks can relate to.
"Who hasn't been in one of those friend-zone-feeling relationships where you don't know exactly where it's at or where it's going?" he adds. "'Love Drunk or Lonely' is just that. 'Hey I'm here for you if you give a 3:00 AM call… whether you're in love, drunk or lonely!"
Love Drunk or Lonely follows Johnson's eponymous debut EP last year, but much has changed in him in the time since then, which all comes out on his next set of tunes.
"The new EP is just a continuation of this journey of me growing as an artist," Johnson reflects. "I released by debut EP last year in the middle of the pandemic. Although it was a crazy time, my fans were so supportive and really helped drive this follow-up project. I love the fans and the journey they have taken me on and this is the music. I hope they love these songs as much as I do."
Johnson juggles his rising music career with a full-time job as a railroad tech, a job he loves even if it isn't his passion like music is for him.
"Well the goal is to one day just be doing music full-time but for now it's working," the Ohio native says. "The railroad has always been good to me. All the folks I work for are so supportive and want to see me shine. The only negative is the time that it takes to do everything simultaneously, but what's the saying, 'hard work pays off?' I am going to keep grinding and keep this 'train' rolling!"
Johnson vows to keep churning out music, and also playing live whenever he can, and wherever he can.
"Honestly since the EP has been finished I've already been back in the studio cutting new stuff, " reveals the singer. "I'm loving it so much and I'm already anxious about when everyone will get to hear it. I am also looking forward to more live shows. Times are still tricky but I am trying to get out there as much as I can for the fans as well as my sanity!"
Love Drunk or Lonely will be released on October 6. Download the single, and pre-order the EP, at RayneJohnson.com.