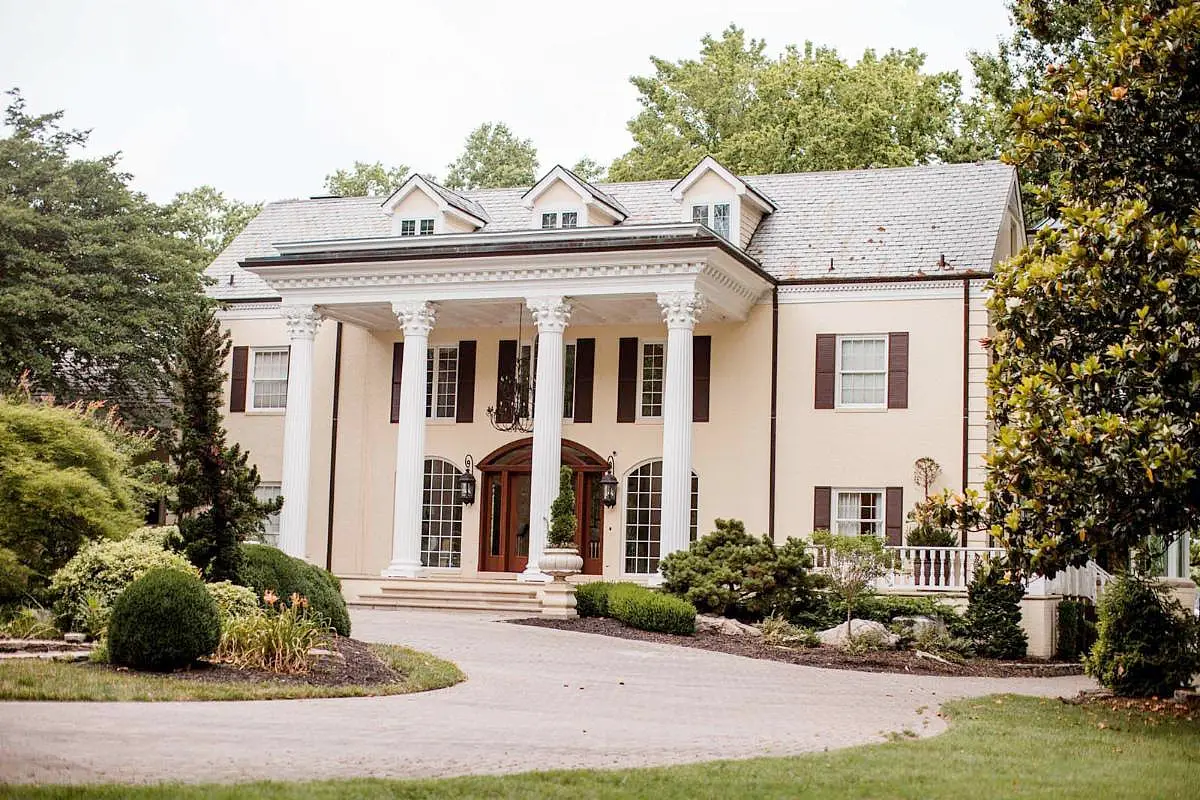 Reba McEntire's former home, The Estate at Cherokee Dock, will soon be the location for a high-end event venue and resort. Infinity Hospitality just announced plans to turn the massive property into a five-star event venue and luxury resort. The Estate at Cherokee Dock is located in Lebanon, Tennessee, about 30 minutes outside of Nashville.
The Estate at Cherokee Dock, originally built in 1960, includes an almost 13,000 square-foot Southern Colonial mansion. The home, which first opened as an event venue in 2017, sits on approximately 14 acres on Old Hickory Lake on the water. The expansive property has hosted several celebrity weddings over the years, including The Bachelor's Ben Higgins' recent wedding to Jessica Clarke.
"Infinity Hospitality is thrilled to provide an event and lodging experience second to none in Tennessee, with full-service event design and planning, an on-site culinary program, custom bar selections, and vendor management for all services needed to create a once-in-a-lifetime event," says Nathaniel Beaver, CEO of Infinity Hospitality. "In addition, Cherokee Dock's hospitality director will also coordinate additional on-site amenities such as spa treatments, boating, fishing, golf, horseback riding, corporate team building activities, and live music for any occasion."
McEntire may not live at The Estate at Cherokee Dock anymore, but she will soon have her own restaurant and live music venue, in her native Oklahoma. Reba's Place will open in Atoka next year.
"We're really tickled, we're very excited about it," McEntire shared. "It's going to have great food, family atmosphere, a bandstand in there where we can do a little picking and grinning and singing, and we're hoping by the end of next year, around September 2022, around there sometime that we'll be ready for serving you guys to come up and see us."
Find information on The Estate at Cherokee Dock here.