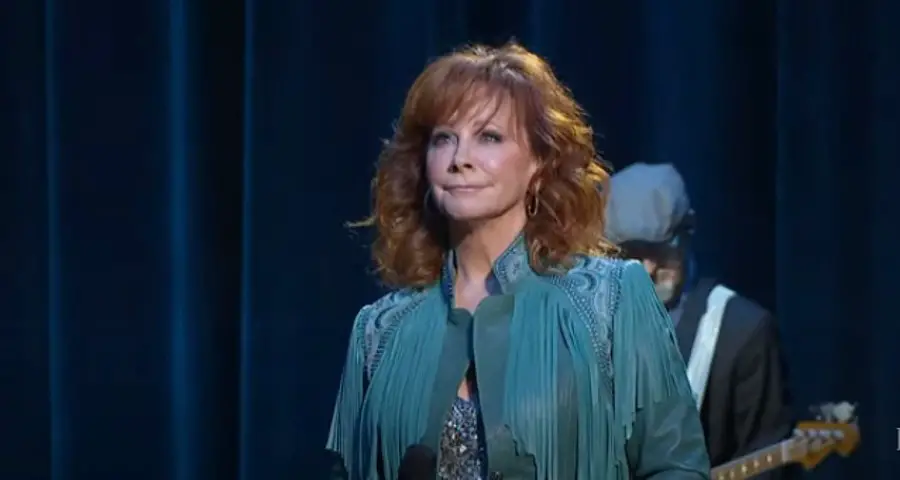 On March 16, 1991, Reba McEntire's heart was shattered when seven members of her band plus her tour manager were tragically killed in a plane crash near San Diego, California, along with a pilot and co-pilot. The accident occurred after McEntire had performed a private show for IBM executives. The Grand Ole Opry member reflected on the anniversary in a touching tribute on social media.
"No matter how long ago a tragedy happened and no matter how much time goes by after losing people we love…the anniversaries of losing them still sting and memories come rushing in," McEntire wrote. "Praying for peace today along with all the families of Chris Austin, Kirk Cappello, Joey Cigainero, Paula Kaye Evans, Jim Hammon, Terry Jackson, Tony Saputo and Michael Thomas."
McEntire and her then-husband, Narvel Blackstock, were notified of the accident while in their hotel room.
"She was very close to all of them (the band members). Some of them had been with her for years," Jennifer Bohler, a spokesperson for McEntire, told the Los Angeles Times after the news was reported. "Reba is totally devastated by this. It's like losing part of your family. Right now she just wants to get back to Nashville."
Years after the tragedy, McEntire said she still grieves the loss, mostly for the families of those who perished.
"It's a nightmare," McEntire reflected to CNN in 2012. "It crushed me. It made me realize how precious life is. And all I could think of was their mothers. How could you go through this? How are you going to see the next day? My heart went out to them, their wives, their children. I just couldn't fathom how they were going to go on. I mean, it hurt me and they were my friends. But to be that close as a family, my heart went out to the families."
The country music superstar says the accident changed her in a profound way.
"It woke me up," she said. "If you've got somebody you love, you better tell them, because things can happen in an instant to change your life. And do things that make you happy, that makes your life happy. God wants us to be happy. He doesn't want us to be miserable."
McEntire just released a video for  "You Never Gave Up on Me," honoring her mother, Jacqueline, who passed away in 2020.