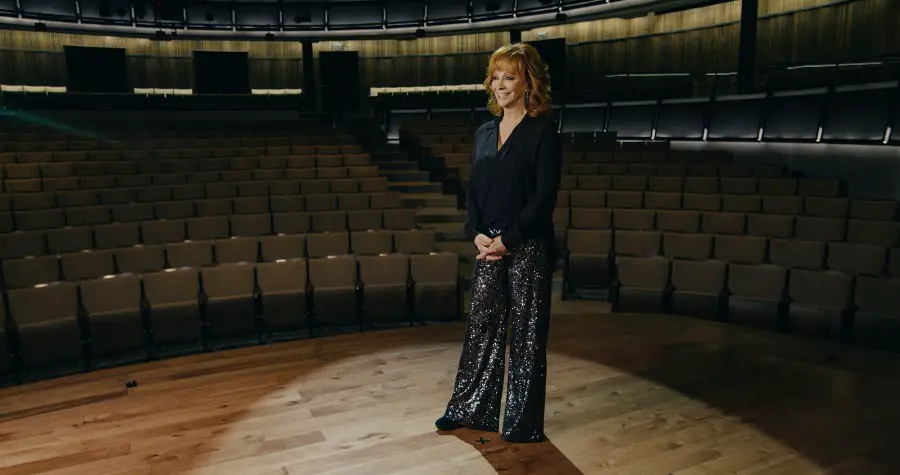 Last night (October 28) stars like Reba McEntire, Miranda Lambert and more performed a virtual fundraiser, called BIG NIGHT (At the Museum) to raise money for the Country Music Hall of Fame. The artists performed classic songs, using instruments from the museum, while honoring some of country music's biggest heroes. So far, more than $743,000 has been raised, thanks to the virtual show.
"I am so grateful to the music community for their steadfast support of BIG NIGHT (At the Museum)," Country Music Hall of Fame CEO Kyle Young said in a statement. "Sixteen artists came to the museum and gave their time and talent to create this experience. Artists and industry leaders also shared the story of the event with their peers.
"Our partner in this endeavor, YouTube, collaborated with us every step of the way, and music fans who tuned in this evening generously donated to the museum," he continued. "Thanks to all of you. We appreciate it so much. I invite those who have not seen BIG NIGHT (At the Museum) to tune in and learn more about the museum and the work we do."
See five of our favorite virtual performances below.
1. Reba McEntire Honors Patsy Cline
Reba McEntire sang Patsy Cline's "Sweet Dreams," in a stunning a cappella version.
2. Miranda Lambert Honors John Prine
Miranda Lambert honored John Prine with "That's the Way That the World Goes 'Round," accompanying herself with his David Russell Young custom-made guitar.
3. Tim McGraw Honors Keith Whitley
Tim McGraw honored Keith Whitley by singing "Don't Close Your Eyes," while playing Keith's C.W. Parsons acoustic guitar.
4. Kane Brown Honors Randy Travis
Kane Brown paid homage to Randy Travis by singing "Three Wooden Crosses," while Alex Anthony played Randy's Gibson J-185KOA guitar.
5. Ashley McBryde Honors Loretta Lynn
Ashley McBryde performed Loretta Lynn's "You're Lookin' at Country" while playing the icon's 1956 Gibson J-50 guitar.
The entire BIG NIGHT (At the Museum) can be viewed here. Donations can still be made via the link to the right of the YouTube video, or by texting the word "donate" to (833) 977-2643. All donations will go to the Country Music Hall of Fame and Museum's Coronavirus Relief Fund, to help offset the more than $35 million the museum lost due to the coronavirus pandemic.