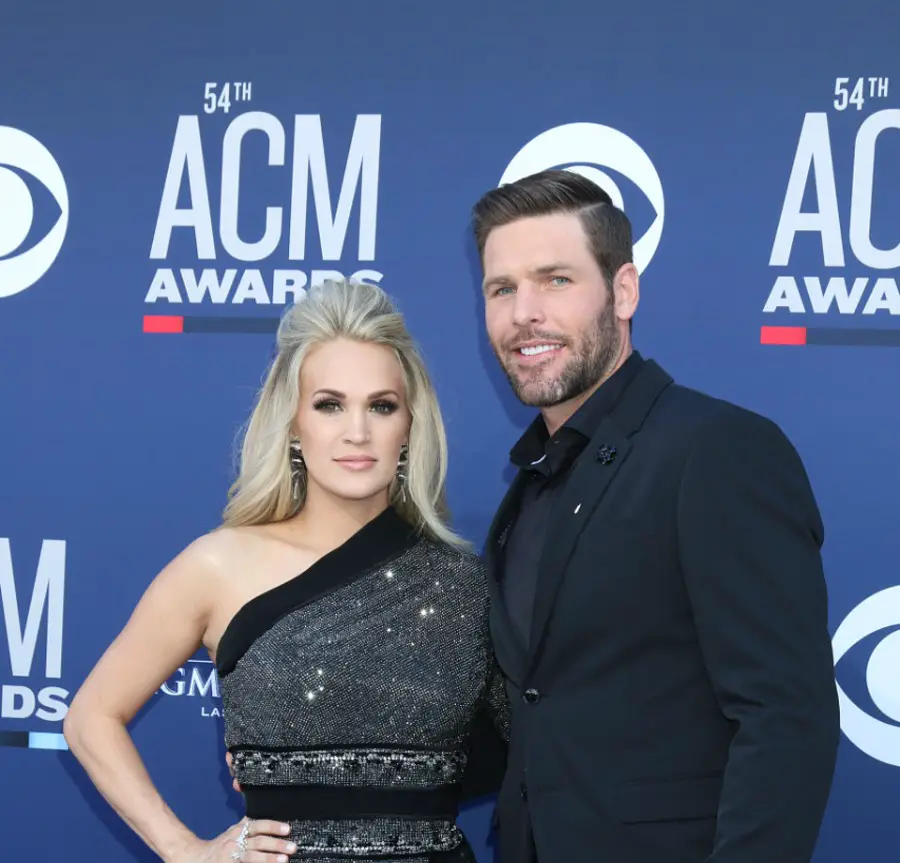 Carrie Underwood and Mike Fisher have been married for a decade, but have never spent a long stretch of consecutive time at home together, until now. The parents of sons Isaiah and Jacob have been forced to be together almost all the time because of the coronavirus pandemic, which has shed a surprisingly positive light on their relationship.
"He kind of summed it up one night," Carrie recalled to Yahoo Entertainment. "We were a couple months in and had been very much in quarantine just with each other for a while. He said: 'You know what? I like you.' I was like: 'What does that mean? You like me?' He was like: 'I know I love you — we've been married ten years this year and have two kids together, but this experience has showed me I like you, too."
Thankfully, the "Drinking Alone" singer decided she liked her husband as well, although she admits that this year hasn't been easy, even for them.
"Everybody has had their challenges," Carrie reflected. "We're not meant to be all together, all day, every day. At no other time in history has it been like this. There's always been somebody working, somebody taking care of the kids, the kids going to school … No time in our humanness have we just all been together all day, every day. But it has been nice and refreshing knowing: OK, we're solid. We like each other. We love each other. We can do this. We can work together even through the craziest of times."
The power couple opened up about their relationship earlier this year, in the God & Country web series on I Am Second. Both Carrie and Mike revealed that the secret to their success was largely because they agreed to disagree.
"If he could be a vegan, vegetarian, my life would be almost perfect," Carrie said with a laugh during one of the episodes. "That's the thing about marriage. You don't have to be on the same page about everything. If I were married to myself, it would be terrible. First and foremost is our faith. We know God brought us together, and trust His judgment, and then just finding ways to compromise through it."
Carrie just released her Christmas My Gift album, which includes a duet on "Little Drummer Boy" with five-year-old Isaiah. Purchase the record by visiting her website.