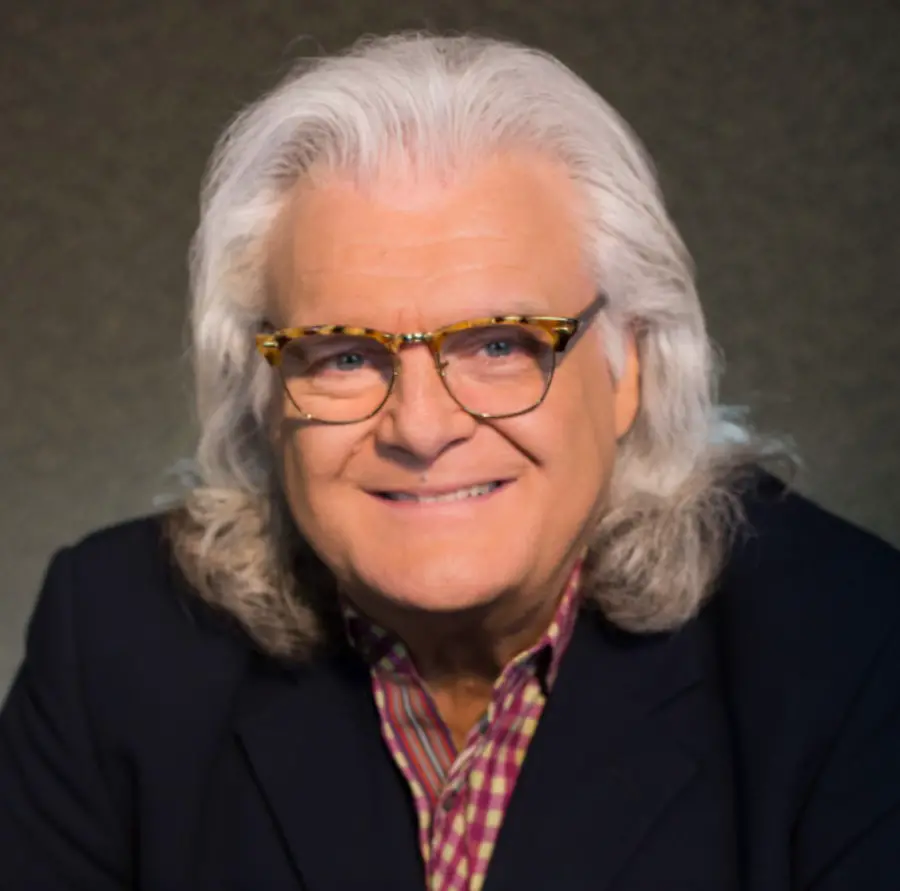 Ricky Skaggs has confirmed receiving the National Medal of Arts by President Donald Trump. The bluegrass superstar shared the news on social media, along with a press release detailing those honored enough to receive the accolade.
According to the release, Skaggs was honored by President Trump for his "contributions to the American music industry. A virtuoso of the mandolin and fiddle, Ricky Skaggs creates and produces bluegrass music that preserves the musical legacy of the most talented artists of his generation."
On January 13, 2021, President Donald J. Trump awarded the National Medal of Arts and National Humanities Medal to Ricky Skaggs for his contributions to the American music industry. A virtuoso of the mandolin and fiddle, Ricky Skaggs creates… https://t.co/mxZ8hfvBPx

— Ricky Skaggs (@RickySkaggs) January 15, 2021
Toby Keith was also honored, with the press release stating the the country singer made "extraordinary contributions to American music. Rising from humble beginnings in the oil fields of Oklahoma, Toby Keith has become one of the preeminent songwriters of his generation."
Rumors began to swirl earlier in the week that both Skaggs and Keith had received the prestigious award on January 13, while the U.S. House of Representatives was voting on the impeachment of the current President. NBC's Peter Alexander tweeted that the ceremony was happening, later adding that it was taking place in the East Room, although neither reps confirmed the award at the time.
Trump is currently in the Oval Office awarding the National Medal of Arts to singers Toby Keith and Ricky Skaggs, minutes after becoming the first president ever impeached twice.

— Peter Alexander (@PeterAlexander) January 13, 2021
Skaggs has previously spoken out in support of Trump, saying "I believe Donald Trump is the right person in the right place, and that it's prophetic," according to Billboard.
Skaggs has much to be thankful for this year. In addition to the receiving the National Medal of Arts, he also has a clean bill of health, after undergoing quadruple bypass heart surgery last year.
"I have thanked the Lord hundreds of times that I wasn't out in the middle of Texas on a tour bus, miles away from a hospital," Skaggs told People of his health scare. "It was a major blessing I didn't have a heart attack. Nothing was hurt, and nothing was destroyed or irreparable. It was just by the mercy and grace of God that all of this happened in this way."
The National Medal of Arts is considered the highest award given to artists and others involved in the arts in some capacity. Other recipients of the National Medal of Arts this year include photojournalist Nick Ut; Earl "Rusty" Powell III, who is the longest-serving director of the National Gallery of Art; opera singer Mary Costa; Kay Cole James, President of The Heritage Foundation; O. James Lighthize, President of the Civil War Preservation Trust; and The National World War II Museum. Read the entire statement here.