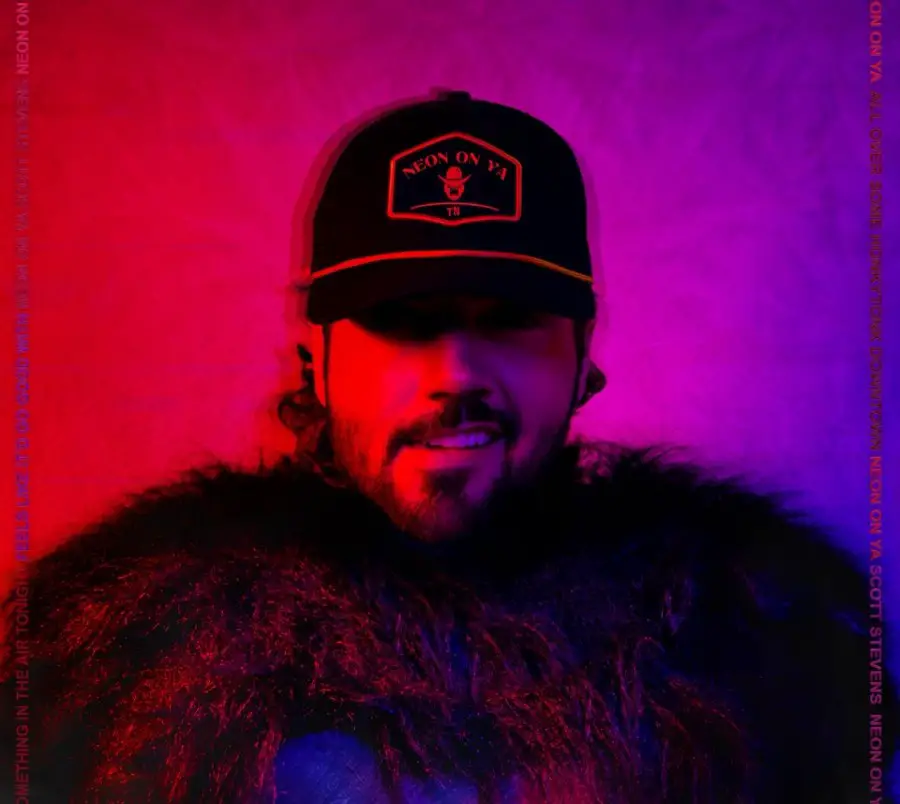 Scott Stevens just released his brand-new single, "Neon on Ya." The uptempo, feel-good song was, perhaps surprisingly, inspired by one of the more frustrating times Stevens experienced last year, due to the pandemic.
"I wrote this song because I wanted to take my wife out so bad," Stevens tells Everything Nash. "A few months before the pandemic hit, we had had our son, John. He's an angel. But we hadn't had a night out or really any fun together in months. And then the pandemic hit and it felt like fun was impossible. Illegal even. But that's a giant part of what I love about this life … Work hard, play hard.
"The other day I actually saw a sign downtown that said 'No Dancing,' he continues. "Do you believe that? Apparently there is a very real no dancing ordinance downtown and we're all living on the set of the movie Footloose now. This song embodies everything that sounds like fun to me right now and I couldn't be happier to release it!"
Stevens also wrote the treatment for the upcoming video, which will be released later this month.
"The inspiration from the video I got initially from one of my favorite movies of all time The Big Lebowski," Stevens recalls. "There's a scene where Jeff Bridges goes on this sort of acid trip at a bowling alley. It's awesome. Full of sauce. And there's this oddball sex element with beautiful women throughout it. You can't forget it. I wrote out the video treatment with two juxtaposed 'regular bowling world' and 'neon world.'
No one is more ready to experience life as normal than Stevens, who has big, big plans for 2021.
"I want to write and record great music," says the singer. "And I want to reach everyone that could possibly connect with it. I want every music video I make to keep being better than the last. And I want to get back out on the road and play again. Put on a show like they've never seen. A spectacle in all the best ways."
Download "Neon on Ya" at ScottStevensMusic.com.