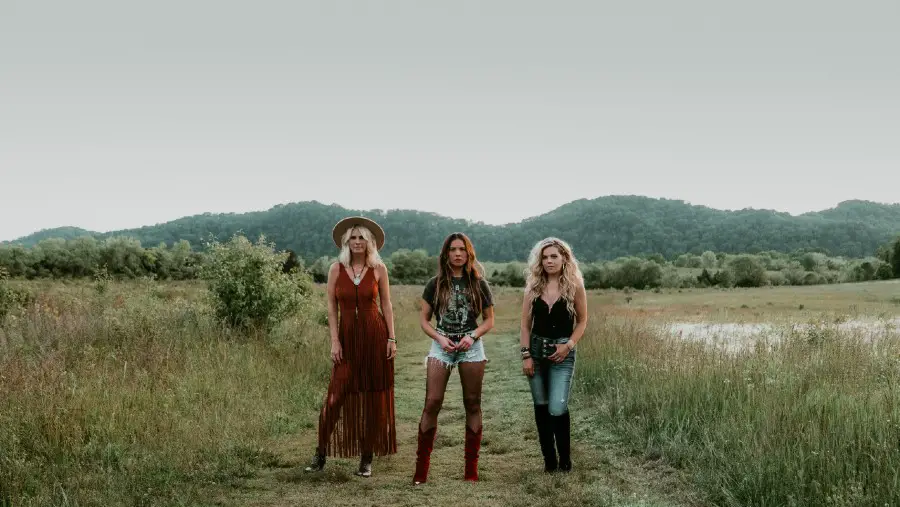 Runaway June's newest member, Natalie Stovall, has been making music for most of her life, both on her own and as part of her group, Natalie Stovall and the Drive. But it wasn't until she joined Runaway June, in a space left vacant when founding member Hannah Mulholland left, that she felt like she had finally found her musical home.
"We're all dreamers and have been working really, really hard to make music that matters to people," Natalie told PopCulture.com, speaking of joining Naomi Cooke and Jennifer Wayne in Runaway June. "And for me, I had been doing that for so long and it's just not quite hit ever. And then when the girls came to me and asked me if I would consider being a part of this, just everything felt very strongly. In my gut, my intuition, everything said, 'This is your next step. This is what you're meant to do.'
"And it's just all fallen into place in a much more seamless way than I could have ever imagined," she added. "It's been a really beautiful transition in the midst of the very crazy time."
Naomi and Jennifer both admit they never considered anyone else but Natalie.
"We talked about being a duo and talked about what that meant, and we just really loved the three-part harmony," Jennifer said on Bobby Bones Show. "And also, when we talked about adding a member, if we were going to add a member, we were like, 'The literal only person we could ever see taking this part is Natalie, because she's an amazing singer, she's an amazing musician. Her presence on stage is insane.' So we thought about being a duo or having someone that makes us better, and it was a no-brainer."
Runaway June's first project with Natalie will be their holiday When I Think About Christmas EP, out on October 16. Runaway June also re-recorded "We Were Rich," from the trio's 2019 Blue Roses album, adding both Natalie's voice and fiddle to the track.
Runaway June was scheduled to join Luke Bryan on his Proud to Be Right Here Tour this year. Those dates have been moved to 2021.