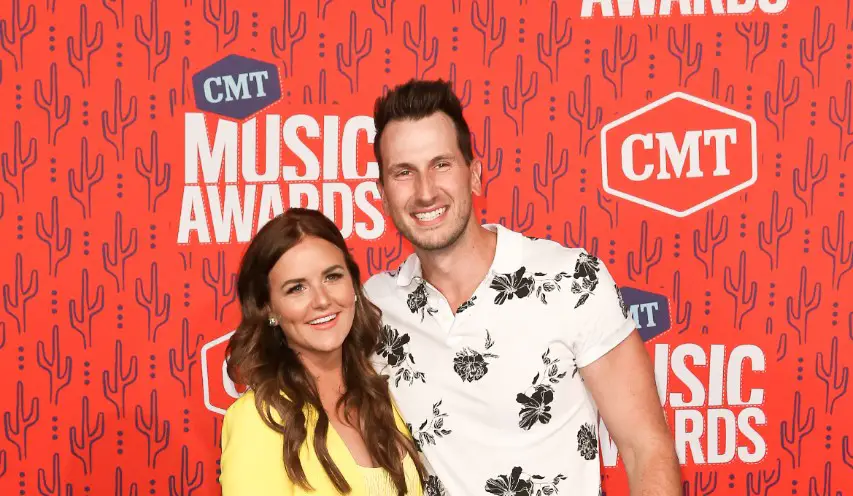 Russell Dickerson is already used to having hit songs at radio. After the massive success of his multi-platinum, No. 1 debut single, "Yours," the Tennessee native went on to have two more consecutive chart-topping singles, with "Blue Tacoma" and "Every Little Thing." But for his current single, "Love You Like I Used To," Russell purposefully stepped out of his comfort zone, proving to his fans, and even to himself, that he will never limit himself, in music or in life.
"The beginning of this song is intentionally different for me," Russell told Everything Nash. "It makes you think it is a breakup song but it is really a lead up to how great loves evolve and get better over time. Like all of my songs, I've lived it. I started dating my wife 10 years ago and it is true – I don't love her like I used to and I think a lot of people will be able to relate to this song. It's a really special song that I'm crazy proud of."
Russell and Kailey, who tied the knot in 2013, are eagerly awaiting the arrival of their first child, a boy, later this year. The couple waited for several years to conceive, which makes her pregnancy that much sweeter.
"I've waited a long time to be a mama," Kailey previously shared on social media. "Touring doesn't lend itself to a 'traditional home life' and I knew that when I signed up for it. We wanted to do this how we always have: together. The years waiting 'til our world could support a family felt like seconds compared to the months and months of trying. Every month hurt. Every 'when are you having kids?' hurt. Having a positive test only to find out there was no baby, hurt."
"I don't tell you this for us," she continued. "I tell you this for the couples still in the thick of it. I tell you in hopes you'll do better for those fighting this invisible battle beside you. I tell you this so you know there isn't a single post I'll post about this baby that I won't think of and pray for those that it'll be hard to scroll by. I was there too… I tell you this so you'll do what my best friends did. They didn't just pray for us. They fought in prayer for us. They held my weary arms up when I didn't have any fight left in me. They hoped for me when I was afraid I would only get hurt. Do that for your people. Don't ask questions. Pray. Fight for them. Hope for them. There are Mamas in waiting who need their people. I know I did"
"Love You Like I Used To" is from Russell's upcoming sophomore album. Download the single by visiting his website.