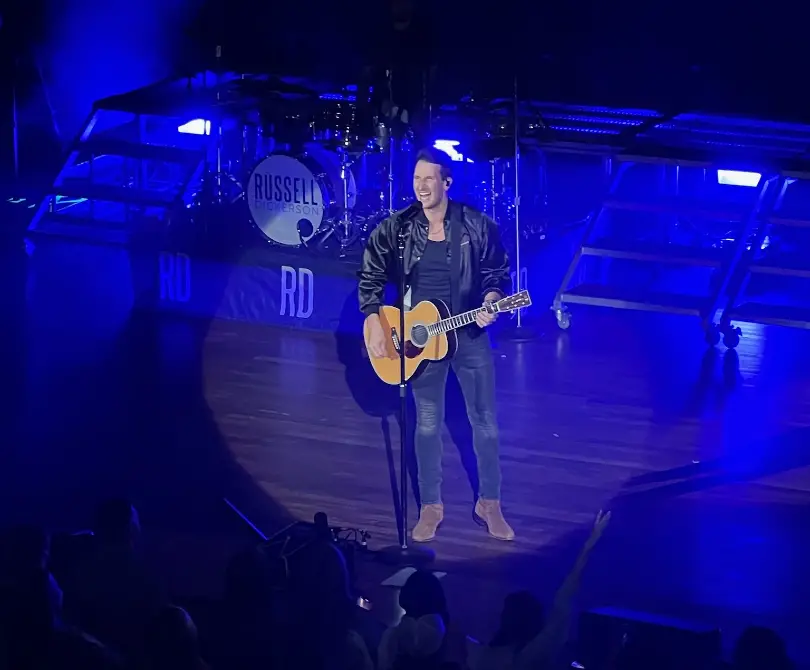 If there was ever anyone who was born for the stage, it's Russell Dickerson, a fact he proved during his recent sold-out show at Nashville's Ryman Auditorium. The Tennessee native wrapped up his All Yours, All Night Tour with a celebratory evening at the Mother Church of Country Music.
Prior to taking the stage, Dickerson took a moment to celebrate with his friends and family and people from the music industry for his recent string of successes, including his latest "Love You Like I Used To" single marking his fourth consecutive No. 1 hit.
"This is my life," Dickerson said. "This is my dream that my wife and I have gotten to pursue for the last decade-plus. And I just want to thank you guys for every call, every stream, every play, literally every minute that you've given to me has taken this career step by step by step by step by step, very slowly, very steadily, but I would not trade that for the world, because we have the biggest foundation to build on. We just hit a little milestone tonight with selling out the Ryman. I just want to say thank you for every single second that you've given to me."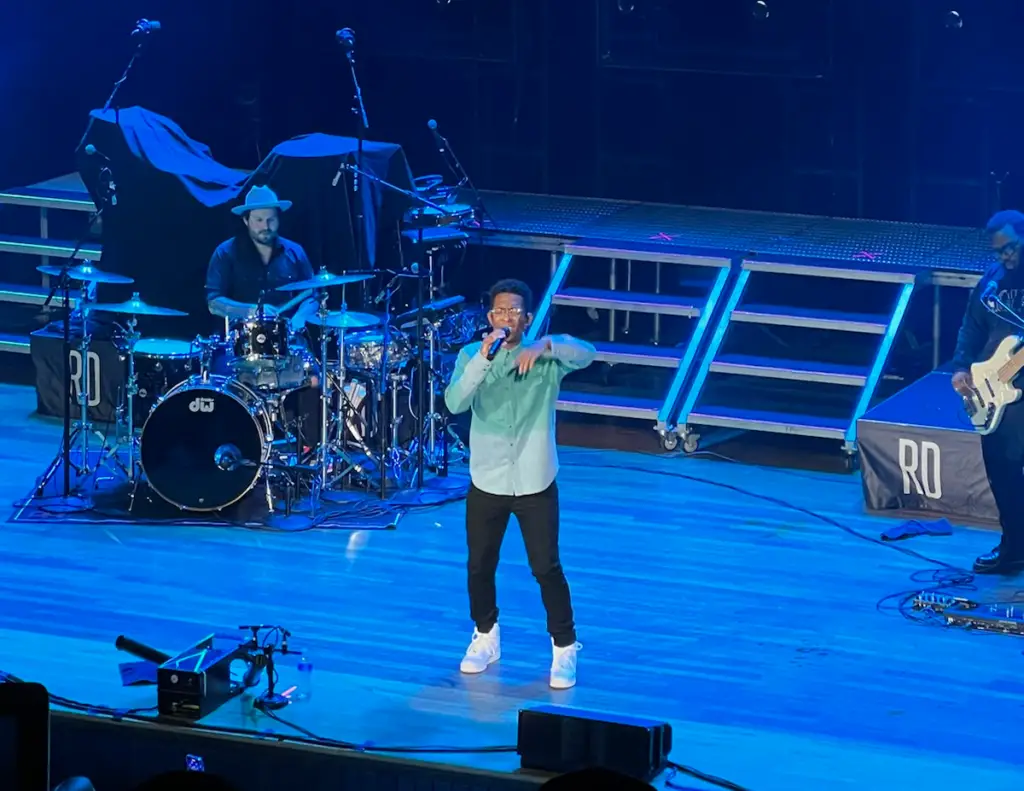 Breland opened the show for Dickerson, running through hits like "Praise the Lord," "Throw It Back," "High Horse" and his cover of Deana Carter's "Strawberry Wine," among others.
Dickerson took the stage shortly after 9:00, and once he started, he never slowed down. The 34-year-old kicked off the night with "All Yours, All Night," "Every Little Thing" and "Come to Jesus," followed by a surprise appearance by Jake Scott to perform their collaboration on "She Likes It," followed by "Forever For a Little While."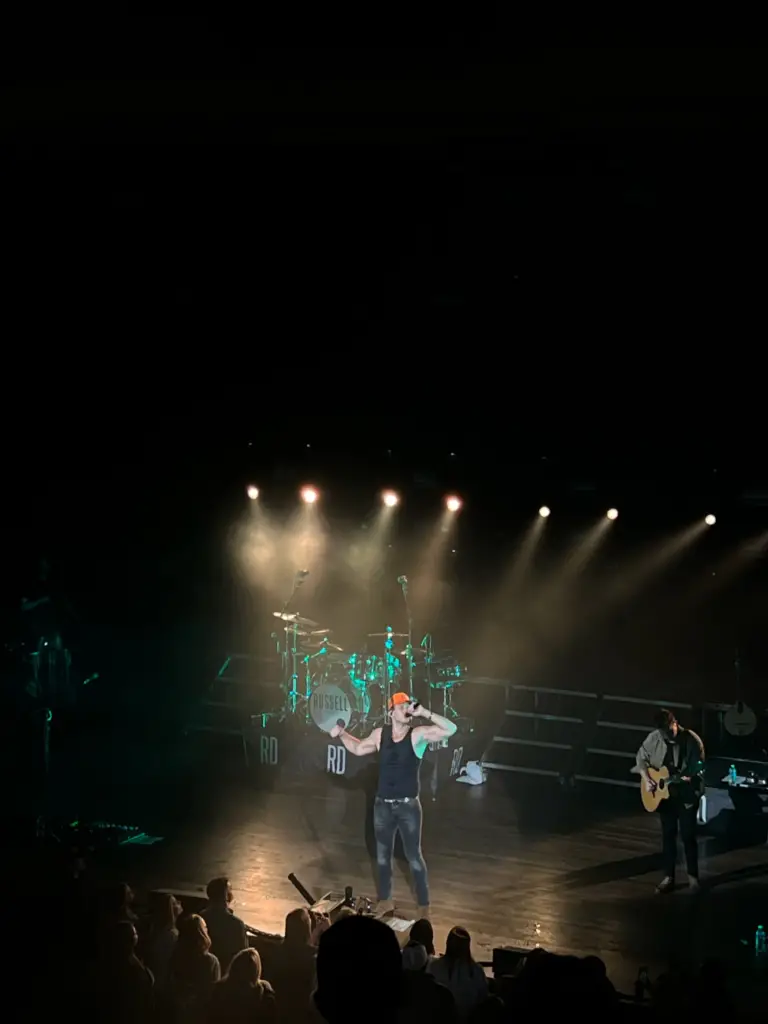 Dickerson bravely shared his emotions on stage while singing his debut single, "Yours," which is the song that launched his career. The singer-songwriter stopped a few times while singing to get his emotions in check, later thanking the audience for their support of that song.
The father of one continued the night with singing a new song, "i'm Sorry," before performing a succession of other tracks, including "Southern Symphony," "Home Sweet" and "Girls Night Out," among others. Breland also returned to the stage to sing his "Don't Touch My Truck" song together with Dickerson.
After once again expressing his immense gratitude for his career, Dickerson walked off the stage, returning for an encore of "Love You LIke I Used To" and "Blue Tacoma.'
Dickerson will enjoy a few weeks at home before he returns to the road, this time as an opening act for Tim McGraw on his McGraw Tour 2022. Find all of Dickerson's music and tour dates at RussellDickerson.com.