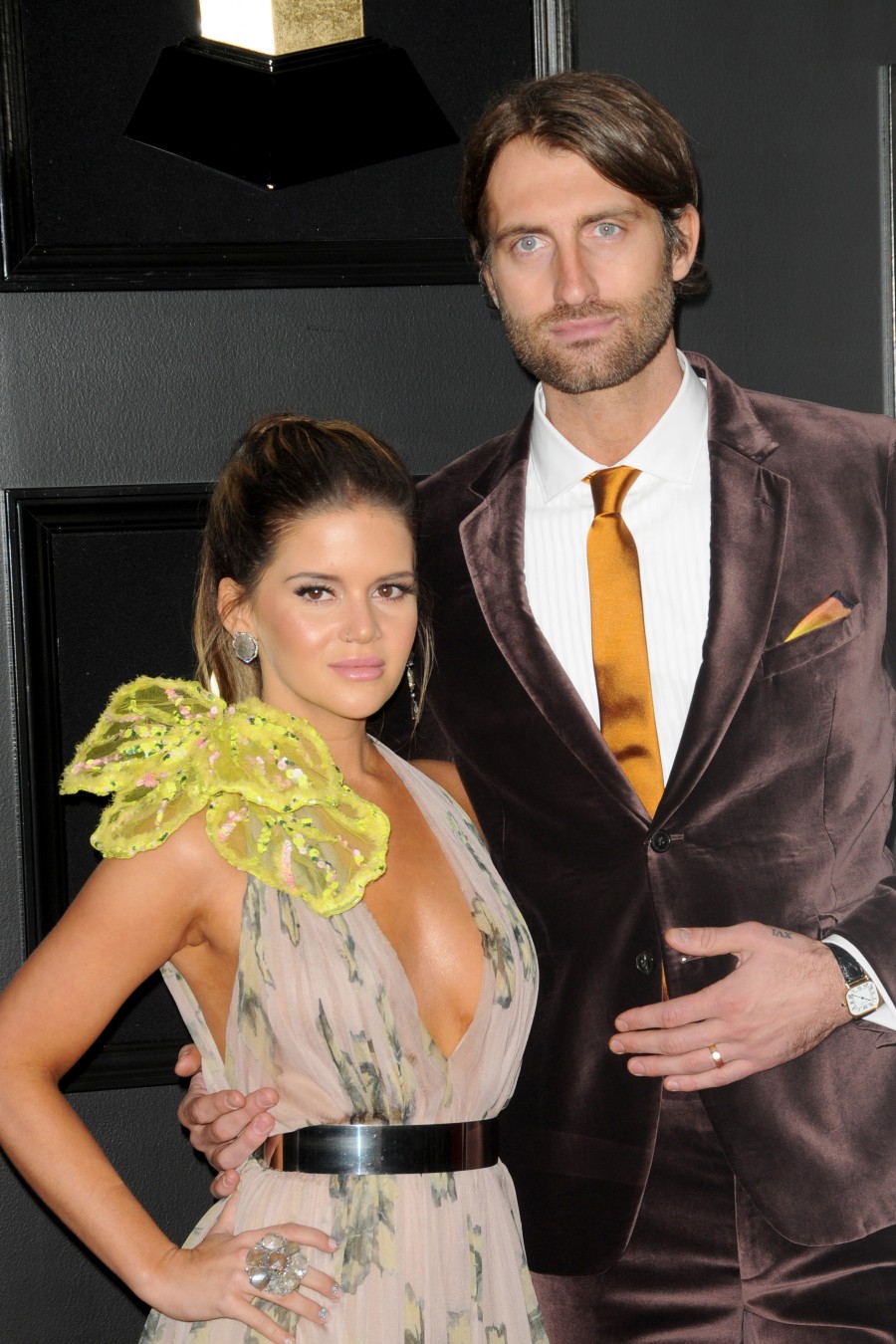 Ryan Hurd and Maren Morris met in a writing session in 2013, walking out with not only a cut ("Last Turn Home" for Tim McGraw's Sundown Heaven Town album), but a budding romance as well. Married in 2017, the two have continued to collaborate together, since they first met. But while Hurd might have a front-row seat to Morris' talent, her proud spouse says he is still blown away by her, every time, including on her upcoming new record.
"Obviously, we're all excited about her next album, whenever that is," Hurd tells Apple Music Country's Today's Country Music with Kelleigh Bannen. "I'm the only one who's heard all the songs, so I'm proud of that … I am always amazed at how good Maren is. She's my favorite songwriter and honestly, has just a world-class voice. It is very humbling to be a songwriter and to think that some days you're really good, and then come home and realize like, 'Damn, that was nowhere near as good as what she did today.' So I'm excited to watch her get to formulate and put together her new record."
Hurd and Morris have never stopped writing together, even through the different phases of their relationship, including becoming parents to son, Hayes, last year.
"It's been really natural," Hurd says of continuing to create with his wife. "And I think that that's the best part about it, is that it's been such a seamless … There's moments that are hard to be a creative partnership and actually have a life together. That's it. There are moments where that Venn diagram is awkward, but I think for the most part we do this together. We always have. And then I do Maren's career with her, just as much as she does mine with me. And so I think if you have that perspective, the timing stuff sort of figures itself out."
As they both look towards the future, Morris expects they will continue to always make music together.
"We still write together," Morris says. "I think that's always going to be a part of our relationship, is being creative. There was a time that we wrote so many songs together in the beginning that we were scared. Like if we did get into a serious relationship, that we wouldn't be able to write as honestly to and about each other in the room, but I don't feel like that's been the case. I think it's only strengthened our dynamic in the writing room over the years.
"And obviously we still write with other people," she continues. "We'll come home, and sit on our back porch, and play each other our demos from the song wrote that day. So it's cool to be collaborators, but also still be each other's cheerleaders when we have a song that we're excited about. I think we'll always write together, and it's definitely not like a make or break of our relationship, but I think we'll always be creative with one another."
Morris joins Hurd on his current single, "Chasing After You." the song is available on iTunes.