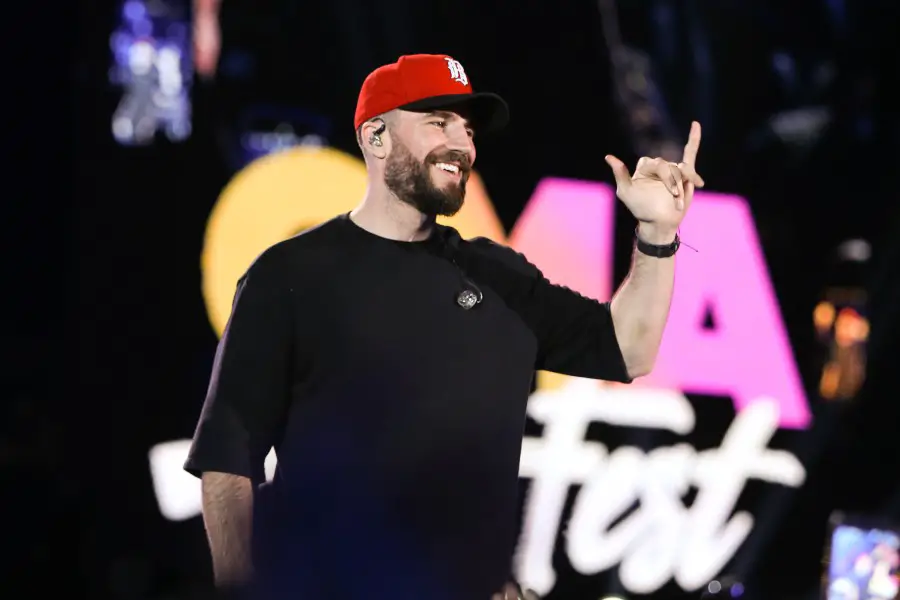 Sam Hunt is a dad! Hunt announced at the Ryman Auditorium on June 7, while performing as part of the Stars For Second Harvest benefit concert that he and his wife, Hannah Lee Fowler, were the proud parents of a baby girl, Lucy Lou, who was born a couple of weeks ago.
"I think being out here in the music business and being out on the road is sort of hard on my heart," the Georgia native told the crowd (via Country Now). "My heart definitely [is] a lot harder some days since I left that small town, but it's amazing how that little girl melted that all away overnight a couple of weeks ago. I've been filled with a lot of gratitude these past couple of weeks and I just want to say up here on the Ryman stage how grateful I am to have been a part of country music for the last ten years."
While Hunt never announced his daughter's due date, he did previously reveal that he had set aside some time to spend at home with his baby.
"I blocked out two months at the end of May and early June," Hunt shared on Country Countdown USA. "Really this year revolves around that big news in my life."
The 37-year-old reached out to some of his famous friends for advice on how to be a parent with a successful career, which includes time away from home.
"I saw Russell Dickerson a few weeks ago," Hunt said when discussing becoming a dad. "We talked about fatherhood, I tried to pick his brain. Over the last four to five years, I've had a lot of buddies who've had their first kids. So I feel I'm ready for it."
Hunt is enjoying another hit single, with "23," a song he wrote with Shane McAnally, Chris LaCorte and Josh Osborne.
"I've had this song for several years," Hunt said of the song, which began as "22" instead of "23." "One of my co-writers suggested changing it to '23,' and that just opened it up. I think the music made a big difference. We were also at the beach, that may have helped."
Earlier this year, Fowler filed for divorce from Hunt. Those papers were later withdrawn. Find music and tour dates at SamHunt.com.