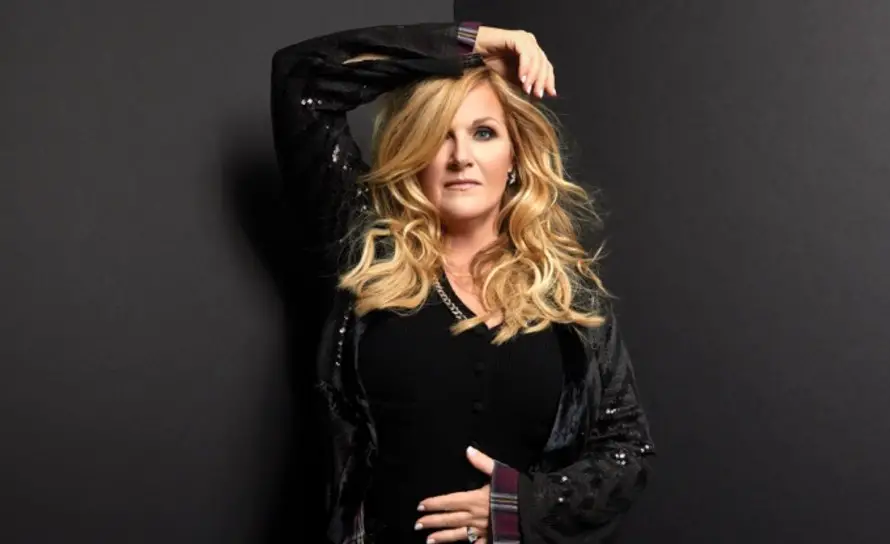 Trisha Yearwood will soon have another trophy to add to her collection. The 57-year-old will receive the Country Radio Broadcasters (CRB) Artist Achievement Award, at the Country Radio Hall of Fame Induction Ceremony later this month.
"Trisha's career achievements are among the ultimate imaginable: Country icon, TV star, bestselling author, philanthropist. Undeniably a legend," boasts CRB/CRS Board President Kurt Johnson. "Let's celebrate her together on this extraordinary night."
According to a press release, the CRB Artist Achievement Award "is presented to an individual artist or act that, through their creativity, vision, performance, or leadership, has significantly contributed to the development and promotion of country music and country radio."
Yearwood has been a mainstay at country radio since her debut single, "She's In Love With the Boy," was released in 1991. The song, which also became her first No. 1 hit, kicked off a career that has spanned more than 30 years, and includes not only music, but cookbooks, a TV career and more. The Grand Ole Opry member says her success can be attributed to trusting her gut, even when it didn't make sense.
"If you can be strong enough to trust your own instincts, that's the thing that's going to carry you through," Yearwood told Forbes. "I really feel like that's been the number one thing for me all along. A lot of times something looks great on paper, and it probably is a good move career-wise or brand-wise, but if it doesn't feel like something that I really want to put my heart and soul in then I need to say no."
Yearwood has had plenty of success in country music, but she says her achievements and accolades likely wouldn't have happened without another female artist, namely  Reba McEntire, paving the way for her early in her career.
"Even though there were a lot of women being played, there was still the conversation about 'Well, you're only going to play one woman to every four men on the radio' and 'A woman's not really going to headline. Okay, okay, Reba — all right, Reba did it,'" Yearwood told The Boot. "And Reba really paved the way for us as women to sell tickets to their own shows, headline their own tours, but it was never [a given]."
Previous Artist Career Achievement recipients include Keith Urban, Rascal Flatts, Vince Gill, Randy Travis, George Strait, and The Judds, among others. Yearwood will be honored with a musical tribute during the ceremony. The Country Radio Hall of Fame Induction Ceremony will take place on June 30 at Virgin Hotel Nashville. Tickets are available for purchase here.