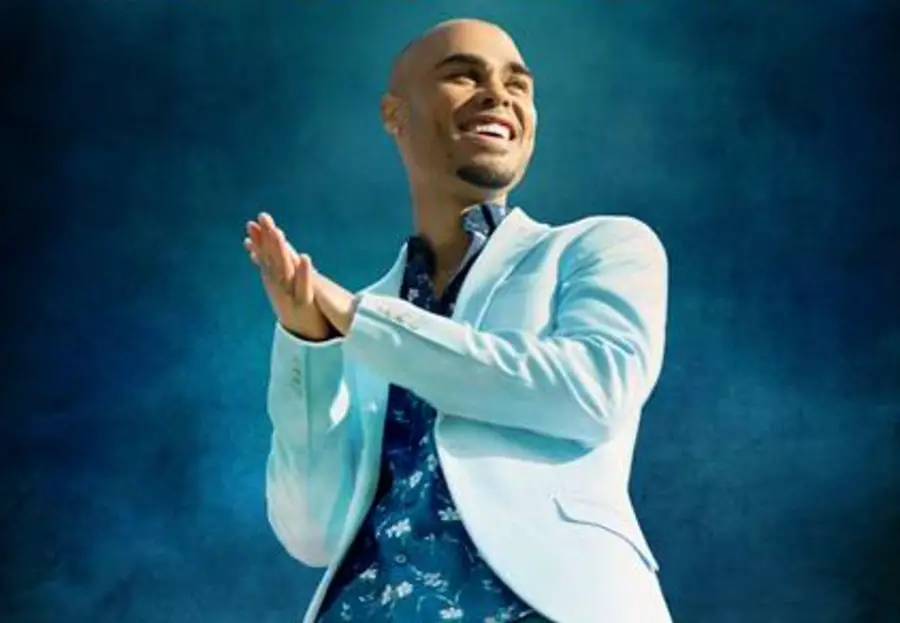 Shy Carter has written some of the biggest hits in country music, but now he's ready to make his own mark as an artist. The 36-year-old, who has written songs like Keith Urban's "God Whispered Your Name," Kane Brown's "Heaven" and others, just released "Good Love," a feel-good track that is an early hint of what fans can expect from the multi-talented tunesmith.
"It just felt inspirational. It just felt comforting," Carter tells Everything Nash of "Good Love," which he wrote with his brother, Micah Carter, James Slater and Carlo Colasacco. "We got to talking about life. It was before the pandemic, but we had all been through a lot, and we just talked about it. James and Carlo had both lost somebody really close to them, and we all had our own little heartbreaks and stuff.
"We wanted to make a song just positive, talking about somebody that's really there for you during those times when you feel like you're dying, when you feel like you can't go on," he adds. "We just talked about the real love of people, really being there for you, to give you that real good love."
Carter has been writing songs for other artists for years, with Sugarland's 2010 hit, "Stuck Like Glue," among one of his early cuts, but has known all along that someday he wanted to have a platform to sing his own songs as well.
"It was something I always really, really wanted," Carter notes. "It was something that always was my main goal. I got a chance to get into the music business by writing and producing for others. So of course I'm going to say, 'Yeah, let's do it.'  I just kept working at that and working at that. I would go to a lot of different situations trying to find a way to get my music out, but it just was never the right time. It was never the right set-up. So, God has just aligned everything now, with an amazing team down in Nashville."
Carter credits his manager, Missi Gallimore, who has found songs for artists like Tim McGraw and Faith Hill, among others, with giving him the stepping stool he needed to become an artist.
"She was like, 'Listen, you gotta do this down here in Nashville right now," Carter recounts. "'This is where you're having your success. And I'm going to put you in a room with a bunch of writers to write for you.' So she really helped make that happen."
With so much success as a songwriter right now, Carter hints that other artists may not get to cut many of his songs, at least in the immediate future.
"Most of the songs I've been writing, we're keeping close. We'll send it to the label, and send it to my manager, and if they really love it, we don't really pitch it right now, I have a new Chris Janson song that's out right now," Carter says, referring to Janson's current single, "Waitin' on 5." He also says that if he has a cut with another artist, like Brown's "Heaven," he makes an exception if the artist is a co-writer on the song.
"I go into the studio specifically to write for them," he explains. "So I know it's going to be for them when I'm writing. I just had a session with Ashley McBryde. She's just incredible. 'God Whispered Your Name,' it was just a beautiful song. I could have kept that too, but there was just something about it. And Missi was like, 'I want to send this to Keith,' And so I'm just really glad that happened because it was just such a beautiful song."
While it may seem like a risky move for Carter to keep some of his best songs for himself, and release them on his own, the Tennessee native just sees it as an exciting new opportunity.
"I don't feel any risk because I can always still write songs," Carer maintains. "I'm not really risking anything; I'm just adding on. But I know it's going to work. I know it's going to work however it's supposed to, because I'm meant to get out there and sing my songs. So I'll always be able to do it in some kind of capacity, no matter what. And I'm really just determined.  I'm never gonna stop or give up."
Download or stream "Good Love" at ShyCarterOfficial.com.