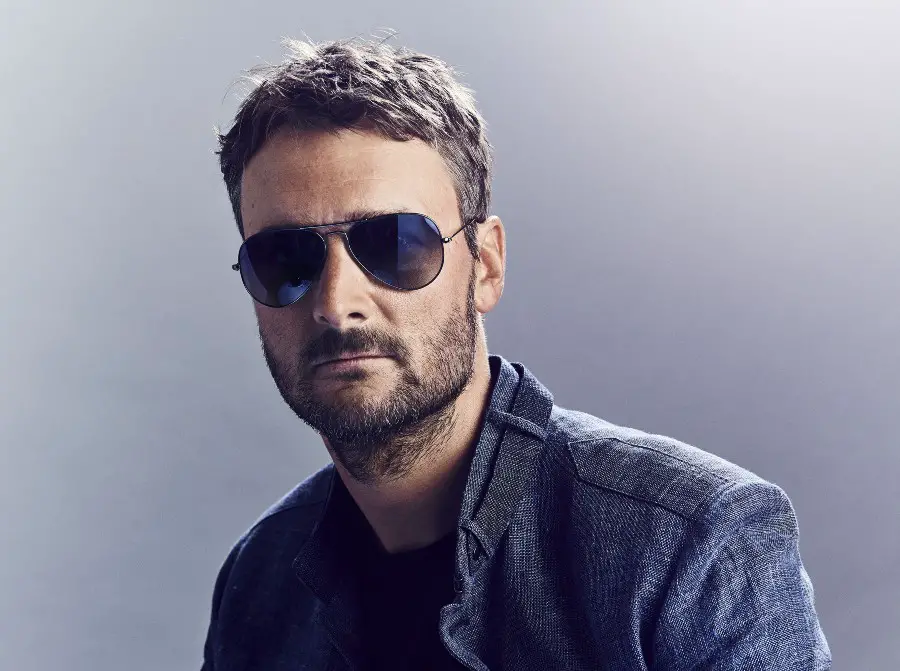 Eric Church has yet to meet Jazmine Sullivan, but he is already a big fan. The two singers will sing the National Anthem at this Sunday's Super Bowl LV, but just based on what Church has heard of her, he is blown away by her talent.
"I've not met her yet," Church said on Apple Music Country's Today's Country Radio with Kelleigh Bannen. "Let me tell you something. She may be the best singer. I was floored. And the best thing about this, no matter what happens, because that's a nervy thing that we got to do, but what a fan. I'm a fan. I've went in and listened to everything she did. And I had heard her name, but full disclosure, I had not listened."
Church got the job singing the National Anthem thanks to producer Adam Blackstone, who has worked with The Roots and Justin Timberlake, among others.
"He was the guy that set the track up and said, 'Hey, these are the two guys I want,'" Church recalled. "And it was really credit to him. They come in and go, 'I want this guy and I want this girl.'"
The reigning CMA Entertainer of the Year never imagined he would be asked to sing the challenging song — or that he would say yes.
"Here's what I said … I've said this forever, 'I will never ever sing the national anthem,'" Church says. "It's so hard. Except the Super Bowl and I fully assumed — I mean, I'm not Chris Stapleton. I fully assumed they're never going to ask me. So, this is a first."
The 43-year-old will release three albums, Heart & Soul, in April. All of the songs were written and recorded while Church, his producer Jay Joyce, and songwriters spent 28 days in the mountains of North Carolina.
"The interesting thing about this process is that Jay kept asking me the last three or four days, 'Are we done?' and at that time I didn't know what the project was," Church recalled. "I kept saying 'God, this is going to be really hard. There's a lot here. Is this a double album? And if it's a double album, how do we leave out these five or six songs?' I am the hardest critic on making sure every song deserves to be on the record, and I beat this thing to death going 'This can't be that good.' But, it was just a special, special time and a special, special project that I think will be among our best."
The Tampa Bay Buccaneers and the Kansas City Chiefs will play against each other in Super Bowl LV. The game begins at 6:30 PM ET on CBS.