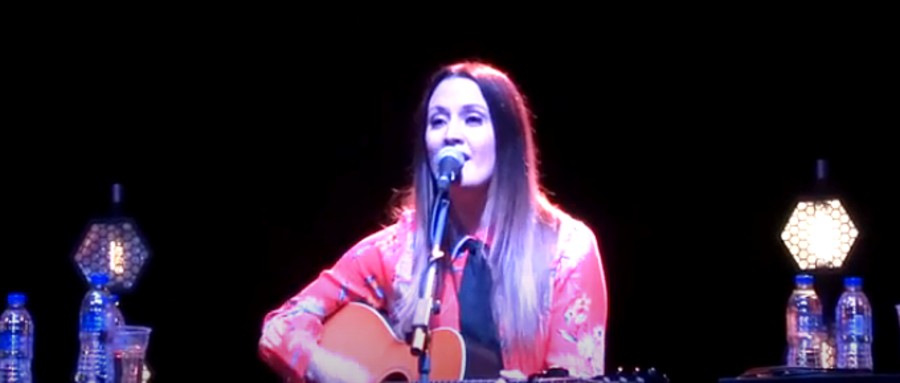 Natalie Hemby has penned some of the biggest hits in music, for people like Miranda Lambert, Little Big Town, Lady Gaga and others, often times writing with the artist. She has also added background vocals for artists like Maren Morris, Dierks Bentley and Blake Shelton, among others, and even performed with Lambert for the recent 2020 ACM Awards. But now Hemby, who is also part of The Highwomen, has signed her own record deal, with Fantasy Records, and will begin working on her own album.
"It's kind of ironic," Hemby tells Variety. "I'm a 43-year-old woman who is signing her first record deal. So that's a pretty big deal. I don't know if I'm crazy or if I'm just lucky — I think maybe a little bit of both."
Hemby has had most — but not all — of her success in country music, but says she envisions her future project blurring the genre lines just a bit, a la her friend and musical hero, Sheryl Crow.
"I have always wanted to make, because this is really deep down who I am — and I'll just unabashedly say it, just because Sheryl is a really good friend of mine now, which is strange to me — a Sheryl Crow, Shawn Colvin, Paula Cole, Lilith Fair, 1997-sounding record. That's kind of what I've been always wanting to do."
Hemby acknowledges she has had plenty of good fortune while in Music City, but her own music will touch on all the music she loves, much like many of the artists who have recorded her songs.
"I've just been lucky in country music because I'm from Nashville and there's a lot of artists that I love, and I would say probably a lot of artists that I've had success with have been a little bit more outside-the-box thinkers as well," Hemby reflects. "But no, I grew up on Lilith Fair and I grew up on Sheryl, Paula, Sarah McLachlan, K's Choice — all of the good '90s women bands. Boy, that just runs in my veins pretty deep. I just haven't had the opportunity to display it. So It's awesome to be able to take your old influences and put them to use and make them your own sound, if you will."
Hemby almost signed a record deal in her early '20s, before the deal fell through. For Hemby, everything ultimately worked out the way it was supposed to, even if it took a winding road to get to where she is today.
"I feel like God sometimes hears the prayers of your youth," Hemby says. "I had always wanted to be an artist and always wanted a record deal and it just didn't work out for me back then — and I'm really glad it didn't. If I had been signed back then, I probably would have been dropped into who knows where I would've been now. This is my young childhood dream coming true, finally. And honestly, I would not trade 43-year-old me for 23-year-old me right now."
Hemby's upcoming album will be produced by her husband, Mike Wrucke, A release date has yet to be announced.