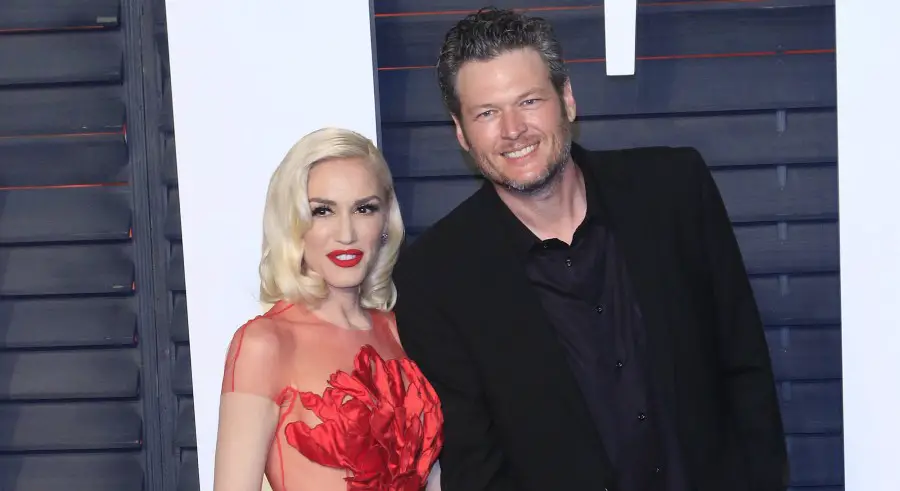 Before Blake Shelton started dating Gwen Stefani in 2015, he thought he might never become a father. But after he met Stefani, who had three sons with her first husband, Gavin Rossdale, it didn't take long for him to fall head over heels in love with her, and her boys as well. With more than five years together, Shelton has been an integral part in the lives of 15-year-old Kingston, 13-year-old Zuma and Apollo, seven, and can't imagine his life without them.
"There's definitely nothing easy about it," Shelton admits to California radio station K-Frog 95.1. "I don't know if it's as hard, or harder or not as hard as being an actual biological parent, but the stepfather thing — I have a stepfather in my life who is one of my heroes. I love my stepfather and he's like a father to me, so I have a good inspiration in my life on how to do this and the kind of stepdad I want to be.
"I take it very serious, but I also have a blast with it," he continues. "I'm not gonna lie. I don't take it so serious that I'm not enjoying this time, because I really am, especially now that we're five years into this thing. I can't imagine my life without these kids now."
Shelton has been open about his love for his role as a parent, even if it isn't always easy.
"That's a scary moment for me because it's one thing for me to be with the kids all the time and be their buddy," Shelton said on the Today Show. "But you do have to consider after a while that they start to listen to things that you say and there's a lot of responsibility that comes with that."
Shelton proposed to Stefani in October, although they had talked about making their commitment permanent for a long time before that.
"There was a lot to consider when you have so many people involved — children and their hearts and everybody in my family's family — we all went through a lot together," Stefani said in her own appearance on the Today Show.
"And, so, I think in a romantic way, when you fall in love so hard and so unexpectedly, it's so late in your life, and I think you can relate to this, you think, 'I want to marry you! Like, now!' That's the first romantic reaction, like, 'Let's get married!'"
A wedding date has yet to be announced.