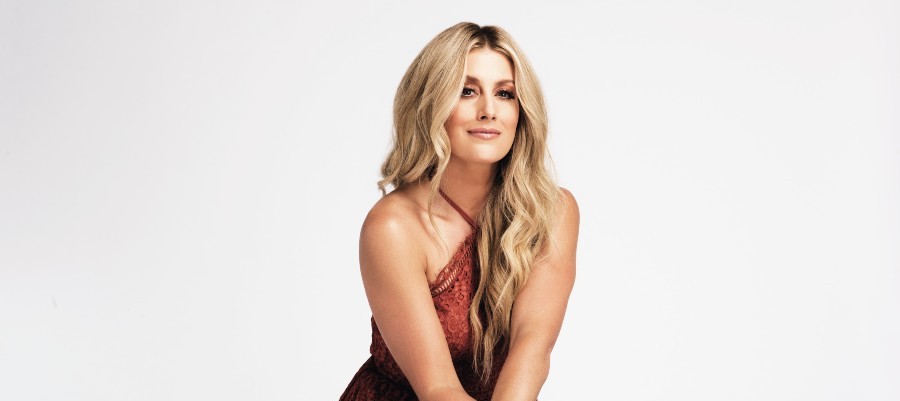 Stephanie Quayle is kicking off 2021 with new music, this time an uplifting track called "By Heart." The song wasn't written by Quayle, but she knew the first time she heard it — sitting in a hotel room while on the road — that she wanted to record it.
"The three writers on this song are tremendous," Quayle gushes to Everything Nash, "Anna Vaus, Cassidy Lynn and Ian Christian. That's how I felt the first time I heard it. I was in New Orleans, in my little hotel room, and the song got sent over to us. I just was floored immediately. And I always know if I have that chemical reaction to it; if I get those little goosebumps or whatever … I picked up my guitar and I just had to play it, and had to figure out the chords and learn all the lyrics.
"That's really, as a songwriter, when you find a song that feels so much like your words, it's just the coolest," she adds. "And then, of course, to have Cassidy and Anna sing BGVs on it, it just brings it all together really beautifully."
"By Heart" might  be the first single Quayle releases in 2021, but the Montana native insists that there will be much, much more from her throughout the year.
"Music, music, music, music. It's the one thing I'm sure of," Quayle ascertains. "I think we've really seen, in this last year, how with all of us artists coming off the road, we've had more time to live life, to read about it, and to share about it. So we have a lot of music coming out this year. For the first time ever, we're going to be just constantly releasing new music, which is really cool."
Many of the songs will be a reflection of her personal life, and her time with her husband, David Couch.
"Before falling in love, I was pretty much like, 'Love is a joke. Love doesn't happen. That's horse manure.' I would often say that from stage. 'I'm about to sing a love song, and I think this is all nonsense.' I have grown up since then. I've found that the thing that I ran from was the thing that I was running to."
"People are quarantined and they're finding ways to fall in love," she continues. "People are separated by countries, and they're getting engaged. Their love is constant. Love will always be the thing. I think that loving yourself, loving your family, finding that person that I love is just a really incredible ride that I didn't know I was chasing until it bit me in the face essentially."
Quayle has never spent as much time with Couch as she has in 2020, an unexpected silver lining in the midst of so much uncertainty.
"We discovered new things about each other," Quayle shares. "Which is also funny because the song is all about knowing all the things about the person that you love. I'm still discovering things about him that I didn't know. And I'm like, 'Why didn't you tell me this?' He goes, 'Well, you didn't ask.' I'm like, 'Well, how am I to know to ask this, if I didn't even know what was in a realm of possibilities?' So there's a lot of things that I've discovered about him, and we say to each other often, 'I still like you.'"
Download "By Heart" at StephanieQuayle.com.