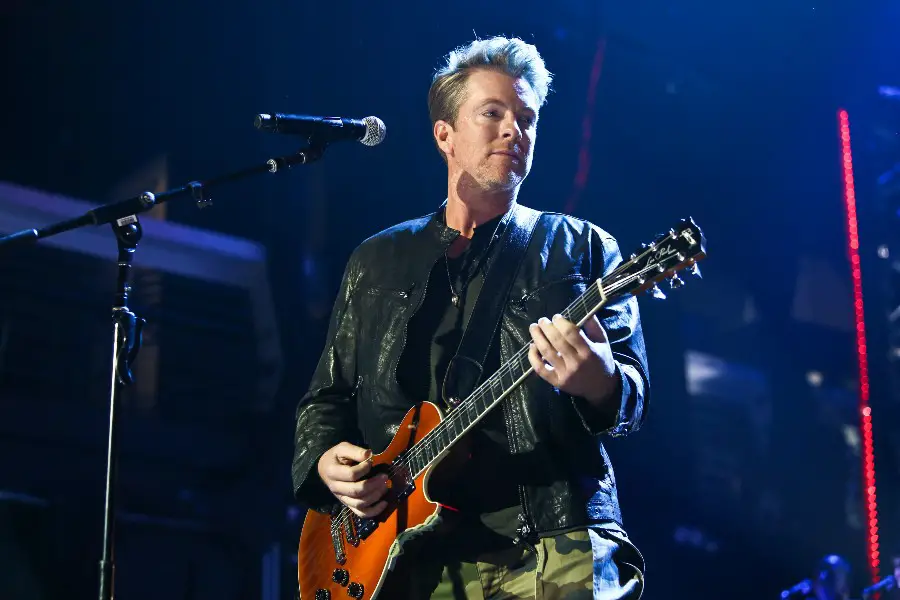 Joe Don Rooney is apologizing for comments he made earlier in the week, calling the violence on the United States Capitol a hoax. As a mob descended on the United States Capitol on Wednesday, January 6, while Congress was officially counting the Electoral College votes, to determine whether Joe Biden would become the next President of the United States, several country stars shared their thoughts on social media.
While most condemned the violence, which resulted in five deaths and numerous injuries, the  Rascal Flatts' member initially claimed it was all a hoax.
"Think about this…," he said, in a tweet that has since been deleted. "Supposedly a woman was shot and killed today inside the capitol. Shouldn't that be a federal crime zone now. Yellow tape everywhere and no one allowed in.  Should be investigated for weeks w Congress closed down. But it won't be cause it's a total hoax! imho."
Now, the 45-year-old says his comments were incorrect, and is asking for people's forgiveness.
"My apologies for the quick trigger tweet regarding the capitol breech," Rooney tweeted. "After seeing more information & letting my emotions unravel to a better understanding, I feel horrible for the tweet. I just ask for forgiveness & possible understanding.  Prayers for our country."
Artists like Tim McGraw  and Maren Morris were among those who expressed their outrage over the violence.
"A terribly sad day for America, a terribly sad day for leadership," McGraw tweeted.
"Today is gonna be hard to shake," Morris wrote. "Something my WW2 fighting Paw-Paw never told me about, something my parents never had to go through… thinking about how I will tell my son about this one day."
Rascal Flatts released what is expected to be their final album, Twenty Years of Rascal Flatts: The Greatest Hits, in October, after the trio, which also includes Gary LeVox and Joe Don Rooney, announced earlier in the year that they would disband after a farewell tour to work on solo projects. The tour was canceled because of the pandemic. Their current single, "How They Remember You," is currently in the Top 20.