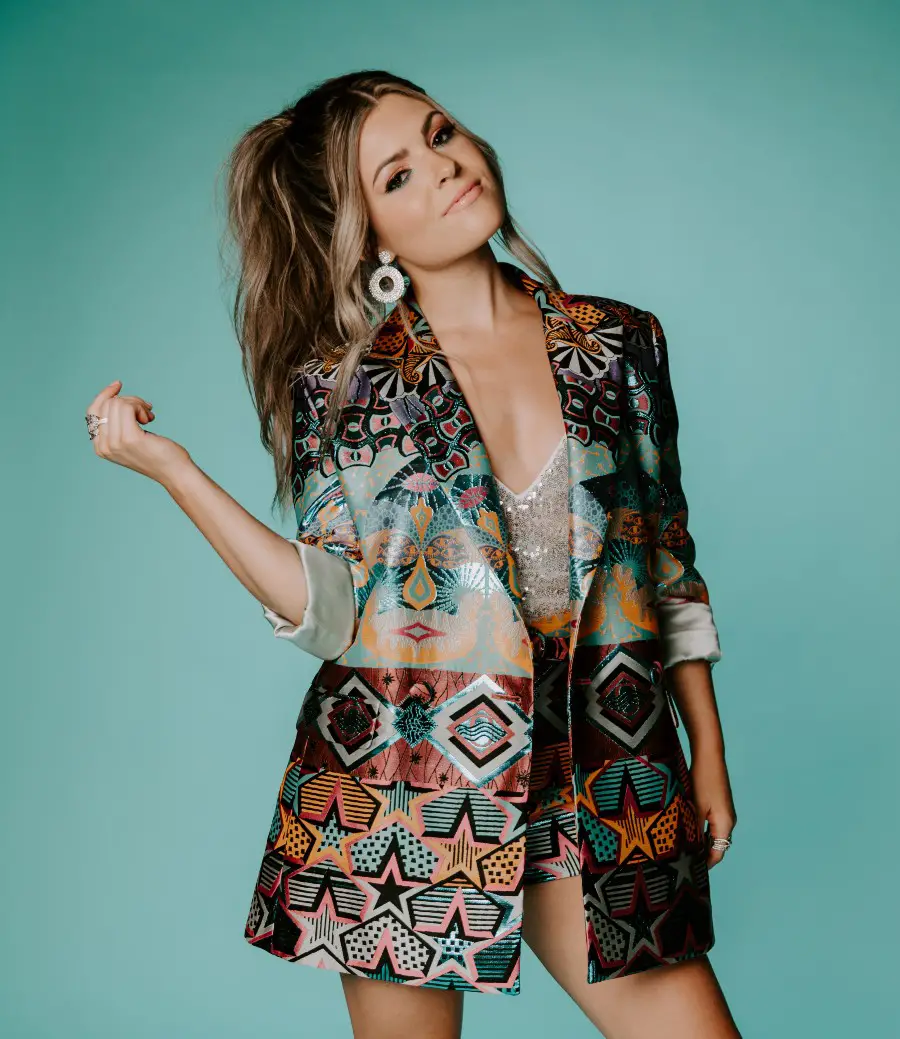 Tenille Arts earned her first-ever ACM Awards nomination this year, for New Female Artist of the Year. Although Arts has worked hard for the last several years, including releasing Love, Heartbreak & Everything in Between last year, and having a Top 20 single with "Somebody Like That," the 26-year-old never expected to hear her name announced in the list of nominees.
"I was sitting right here in my apartment, and my boyfriend had actually set up his phone," Arts recalls to Everything Nash and other outlets, during a virtual media event. "I was like, 'This seems a little overboard. Let's just watch the nominations.' I swear he knew. He didn't. I was totally shocked. I sat there until the next nomination was announced with my mouth open, like, 'Is this real? Is this actually happening right now?' And then it started to sink in, and I was just so excited, and so grateful to be a part of the awards this year."
The industry recognition means even more to Arts now, after the recent struggles everyone experienced, due to the pandemic.
"It's been a weird couple of years for everybody, so I'm just very grateful, very proud of my team, and everybody that's been a part of my career so far," gushed the singer. "This kind of feels like the launching off point for a lot of things, so I'm just really thankful and really excited to be nominated."
Arts immediately reached out to her family, who live in Canada, to share the good news.
"My first call was definitely my mom," Arts reveals. "I actually Face-timed her, and she was still in bed because it's so early up there. We got to celebrate together, and I of course texted my dad immediately, and all of my siblings. Just anybody that I could think of was reaching out, and it felt really, really special to know that that many people cared and were excited for this big milestone."
The ACM Awards nomination serves as a validation of sorts that her sacrifices, and the sacrifices of others to make her dreams come true, were finally paying off.
"My parents have been so supportive this entire time, and I think if I wouldn't have had that great support system, it would have been really hard to do everything I've been able to do," Arts reflects. "Since moving to Nashville — I remember that first day, sitting in my apartment, I was like, 'What am I going to do, to make all of this time away from my family, and away from my friends, how am I going to make this time productive, and how am I going to make it worthwhile?' It was a big thing for me to step away from my family, and be like, 'I'm probably not going to see you, maybe once a year, if I'm lucky.'"
Now, more than ever, Arts is determined to make her family proud of her accomplishments.
"Just being here, I think that's given me so much drive, because I want to make it all worth it," Arts shares. "I want them to be able to come here and celebrate these milestones with me. They all flew down for my Opry debut. That was a moment where I felt like, 'Okay, this is actually worth it. I'm getting somewhere with this,' and that sparked more fire in me, because I get really excited for the next things to come."
Arts shares the New Female Artist of the Year category with Ingrid Andress. Gabby Barrett, Mickey Guyton and Caylee Hammack. The 2021 ACM Awards will air live from the Grand Ole Opry, the Ryman Auditorium and the Bluebird Cafe.on Sunday, April 18, at 8:00 PM ET on CBS.