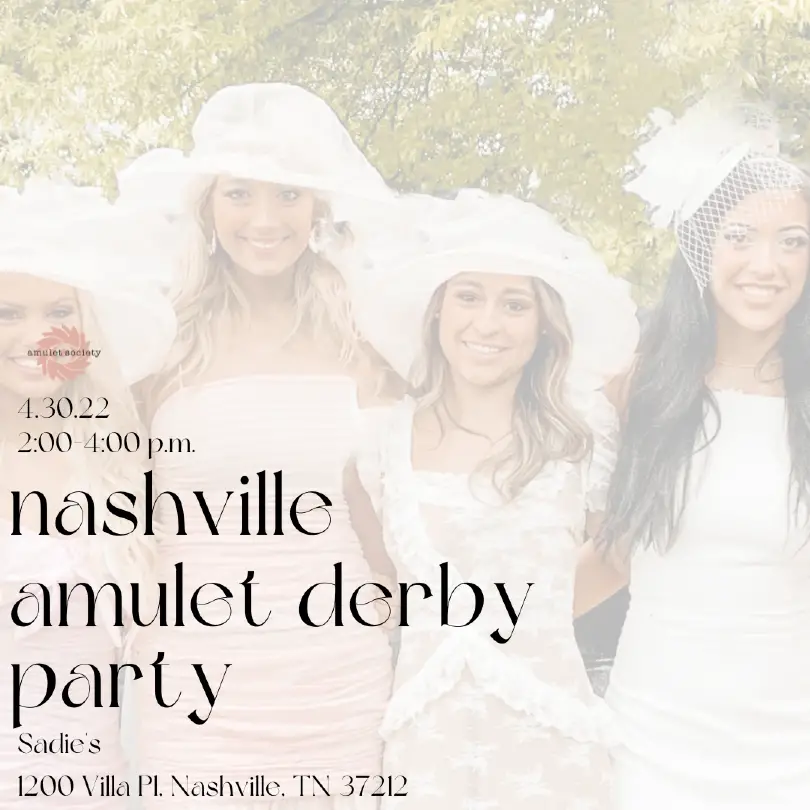 The Amulet Society has plans in place to celebrate the annual Kentucky Derby, but in Nashville instead of Louisville. The organization is hosting its inaugural Kentucky Derby event, the Nashville Amulet Derby Party, on Saturday, April 30. The event will be held at Sadie's, from 2:00 to 4:00 PM.
"We are excited to be back getting together in-person and can't wait to gather a wonderful group of ladies at this fun event," organizer and Amulet Society co-founder Tara Joseph, says. "We all crave human contact, and this is just one of the many events in both Chicago and Nashville."
According to a press release, women of all ages are invited to attend the Nashville Amulet Derby Party, which will include cocktails and snacks, as well as the opportunity to network and meet new people.
The Amulet Society is described on their website as a "non-stationary, collaborative, social organization to help empower women achieve their utmost professional, philanthropic, and personal goals. think sorority for adults…We provide women with a built-in social calendar of events where nothing is taboo, and we encourage that free-spirited side of women they often shy away from."
Tickets for the Nashville Amulet Derby Party are $25, or free with a $75 annual Amulet Society membership. The $75 membership also includes exclusive access to three events per year, a free welcome gift, and a discounted ticket to the Kiss Breast Cancer Goodbye 2022 concert in Nashville.
Guests attending the Nashville Amulet Derby Party who want to purchase local accessories for the event can visit American Paint Hat in L&L Market (located at 3820 Charlotte Ave Suite 129), to create a custom hat, self-created with help from experts in the store. More information can be found here.
Sadie's is located at 1200 Villa Place. Tickets for the Nashville Amulet Derby can only be purchased online, via this link.