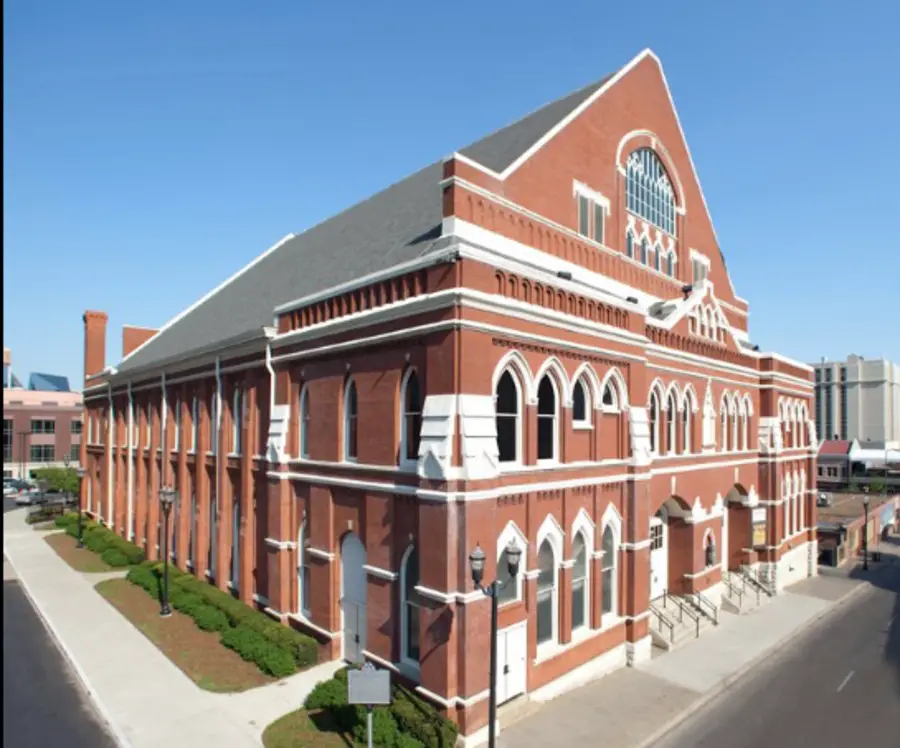 If you're a resident of Tennessee, you're in luck. The Ryman Auditorium just announced a free Ryman Community Day, taking place on Sunday, October 25, allowing those with a Tennessee ID to enjoy free, self-guided tours of the historic venue.
"Ryman Auditorium has always been a beacon of hope and restoration, and our community takes great pride in the historic landmark," Gary Levy, Ryman Auditorium General Manager said in a statement. "We're grateful to PNC and all of our supporting sponsors for working with us during these unprecedented times to provide Tennesseans with the opportunity to revive their spirits and safely enjoy our daytime experience at the Mother Church of Country Music."
"Music has the power to transcend boundaries of age, time and background," added Mike Johnson, PNC Regional President for Tennessee. "That power can be transformed to generate educational and entertainment opportunities that bring the community together to create a stronger, more vibrant region. Being part of Ryman Community Day provides an ideal stage to share our passion for the arts with Tennessee residents."
The Ryman's self-guided tour includes admission to the new Turn It Up! Ryman's Rock Legacy exhibit, focusing on the history of rock and roll at the Ryman. This new exhibit, which will be available to view for three years, shows the Ryman's rich history of multiple genres of music, with artifacts from Elvis Presley, Peter Frampton, Jerry Lee Lewis, Roy Orbison, John Mellencamp, Wilco, Neil Young, Steve Miller Band, Grace Potter, Drive-by Truckers, Bruce Springsteen and more.
Due to the ongoing coronavirus pandemic, several protocols are in place at the Ryman for all self-guided tours, to ensure the safety of guests and staff. Tours are available on a first-come, first-serve basis. Staff will receive temperature checks before entering the building, and must wear Personal Protective Equipment. Guests are required to wear masks, and must stay six-feet apart. Hand sanitizer stations will be available throughout the building. Frequent cleaning is also taking place throughout the Ryman Auditorium.
The Ryman just announced the addition of a permanent outdoor stage, PNC Plaza at the Ryman Auditorium. The space is part of a multi-year sponsorship agreement with PNC Bank.
Find more information about Ryman Community Day at Ryman.com.