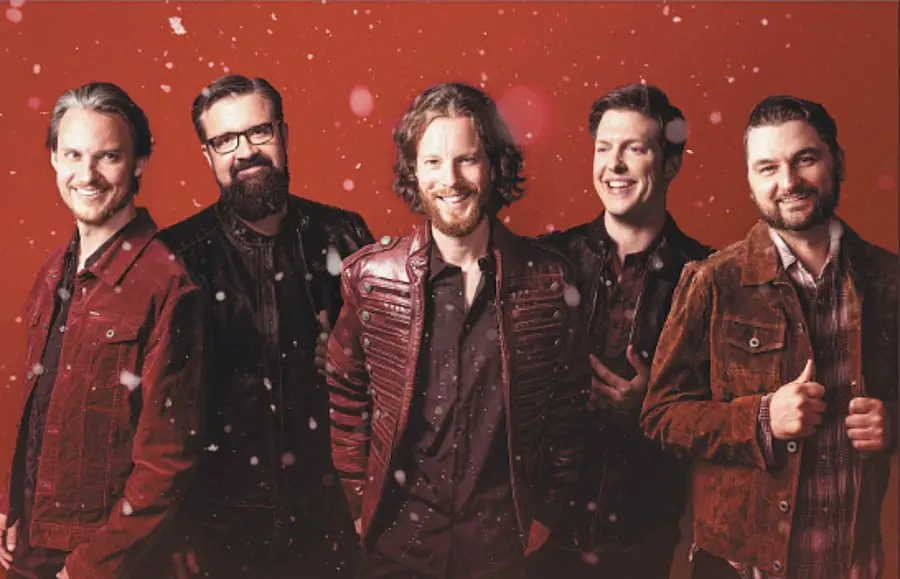 Home Free is reaching out to their fans for help, as they make plans for their very own, fully-produced Warmest Winter Holiday Special. The five-man vocal group, who will release their latest holiday album, Warmest Winter, on November 6, launched a crowd-funding campaign on IndieGogo, with various incentives as Home Free raises the necessary money to put on a spectacular show.
"These kind of specials are very expensive to produce, factoring in lighting, sound, venue and crew expenses plus the actual recording, editing, and licensing of music," Home Free explained. "We need to raise $75,000 to ensure that the production of this video shoot happens."
Incentives begin with a $30 contribution, which includes an exclusive, behind-the-scenes video, and access to all updates leading up to the special. The largest contribution, of $5000, includes one Executive Producer credit, a 30-minute socially distant virtual concert, as well as a 10-minute meet and greet.
Other incentives, based on money donated, include a signed movie poster, attending rehearsal, attending the taping days (in Nashville), and more.
Warmest Winter features 12 songs, five which are originals, including "What We Need is Love," which was just released. It also has three diverse artists — Alabama, Rachel Wammack and Striking Matches — joining Home Free on the record.
"We've known Alabama for years, and we all grew up listening to their music," Home Free member Rob Lundquist told Everything Nash. "We have opened for them in the past, and Jeff Cook has actually come out to one of our shows. We've been looking for an excuse to get them on a record, and 'Christmas In Dixie' seemed like the perfect collaboration. We were so excited they were down to record this with us."
Alabama joins Home Free on "Christmas in Dixie," while Rachel joins them on "Tennessee Christmas," and Striking Matches joins them on "Run, Run Rudolph." Warmest Winter is available for pre-order at HomeFreeMusic.com.
The upcoming Warmest Winter Holiday Special will include guest artists, comedy, guest artists and more. Find out more about Home Free's crowd-funding campaign at IndieGogo.com.